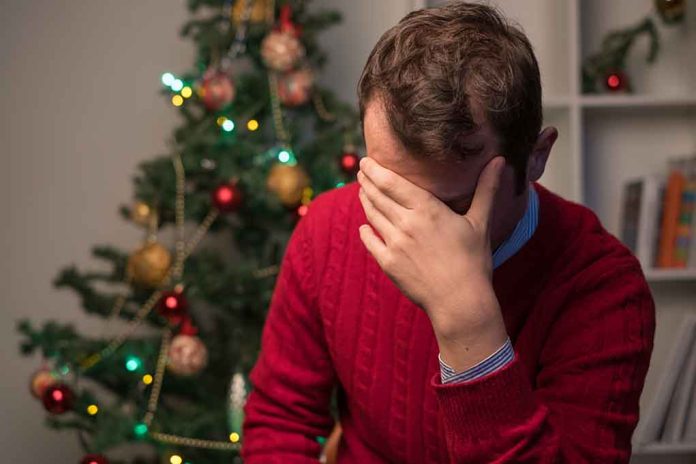 (WatchDogReport.org) – Temperature extremes can have a harsh impact on the operation of car batteries, a lesson that the self-proclaimed "King of Contacts" (for his work in booking talent on television shows) and radio personality Domenick Nati learned the hard way. Winter storm Elliott impacted a great deal of the United States over the Christmas weekend with snow, high winds, and brutal cold, which he claims left him unable to charge his Tesla S electric car (EV).
Tesla S will not charge in the cold. Stranded on Christmas Eve!#tesla #ev #cold #winter #winterweather #storm #christmas #christmaseve #coldweather #weather #blizzard #wow #car #cars #elonmusk #help #stranded #how #electric #electriccar #teslas #charge #fail @Tesla @elonmusk pic.twitter.com/fT3moiPPle

— 𝖉𝖔𝖒𝖊𝖓𝔦ᴄk 𝖓𝖆𝔱𝔦 (@KingOfContacts) December 24, 2022
Nati, of Lynchburg, Virginia, said he went to a local supercharger station when it was approximately 19°F on December 23, with the EV showing the battery power was at about 40% of full charge. He went on to say he left it plugged in for several hours without any additional juice making it into the lithium-ion power source. He then tried charging the car at home, to no avail, and the next day (Christmas Eve), he took it to another charging station, but the car would not accept a charge after being plugged in for 15 hours.
According to Nati, he could not get in touch with anyone at Tesla customer service, and with only a 19-mile range availability being reported by the onboard computer, he was forced to cancel his Christmas plans. Over the years, there have been occasional reports about this issue in news publications, as well as anecdotal stories found on bulletin boards.
Copyright 2022, WatchDogReport.org