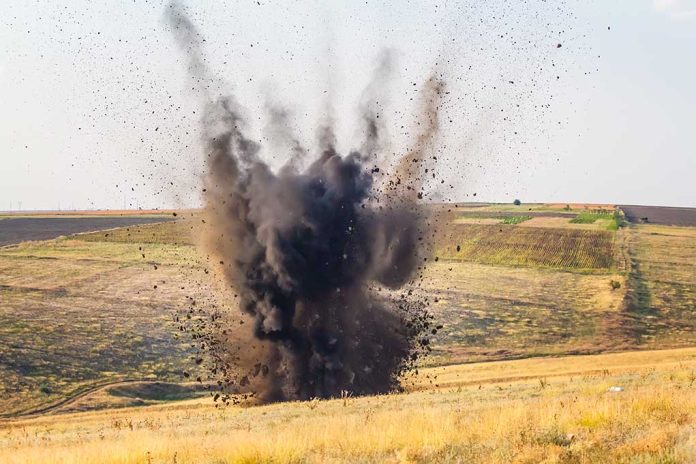 (WatchDogReport.org) – The president of Kazakhstan, Kassym-Jomart Tokayev, has ordered his military to "shoot to kill without warning" after a fuel price increase sparked protests across Kazakhstan in recent days. The situation quickly deteriorated, with protestors allegedly looting shops, burning cars, and breaking the windows out of stores in Almaty, the nation's largest city.
On January 9, Kazakhstan officials revealed at least 5,800 people have been arrested, over 2,000 injured, and 164 dead after anti-government protests swept through the nation. As a result of the protests, the government has involved the Russian military, who have been called in to quell the events transpiring in the country. On Monday, Russian President Vladimir Putin and leaders from the Collective Treaty Security Organization will meet to discuss the ongoing problems in Kazakhstan–the group has already sent 2,500 troops to help put an end to the unrest.
Video of Russian paratroopers and equipment at the Almaty Airport, including KamAZ trucks, BMD-4M, BTR-MDM, K-53949 Typhoon-K MRAPs, Tigr-M SpN, BTR-82, UAZ Patriot, and a Kazakh Arlan MRAP. 121/https://t.co/CBFQA4rJL3 pic.twitter.com/fC7bBNRDh5

— Rob Lee (@RALee85) January 9, 2022
Tokayev called participants "bandits and terrorists" and has indicated he has no plans to negotiate with those involved. World leaders, like Xi Jinping of China and the nations providing military aid, have shown support for the government's actions. On Sunday, Kazakh officials said the situation in the country was beginning to stabilize.
As of now, there's no indication that the United States has any plans to get involved in the conflict. White House press secretary Jen Psaki has denied US involvement in the protests. And Secretary of State Antony Blinken told reporters the US is concerned with what's going on and asked the government to respond in a way that upholds the rights of protesters.
UPDATE: Kazakhstan's president made a statement today, stating that order has been restored after the government's crackdown.
How do you think the Kazakhstan insurrection compares to the January 6 "insurrection" at the US Capitol?
Copyright 2022, WatchDogReport.org