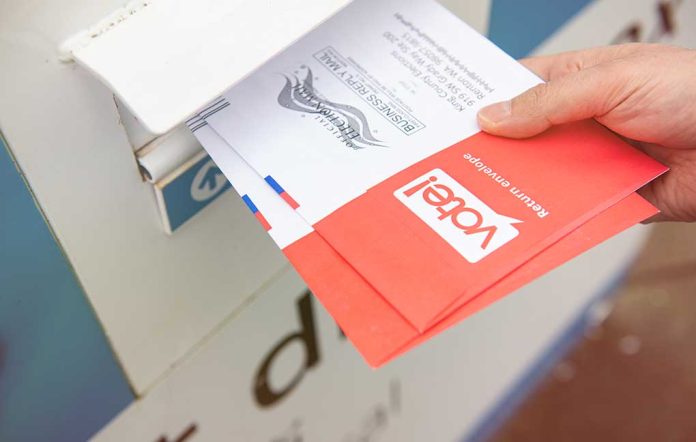 (WatchDogReport.org) – A non-profit legal firm looking into North Carolina's voter rolls found some disturbing news. Almost 60,000 registered voters in the Tar Heel State are invalid or a mistake. The discovery exposes the potential for large-scale fraud that could swing the course of the state's elections.
In March, the Public Interest Legal Foundation released a report showing that nearly 43,000 voters left North Carolina and registered elsewhere. Duplicate voter registrations are a long-standing red flag for watchdog groups looking to eliminate the opportunity for wrongdoing. They found that while 87% of those voters cast their ballots in their new states, 8% voted in North Carolina, with the rest abstaining.
Over 60,000 voters on NC rolls are dead, registered twice or enrolled in other state, report warns | Just The News https://t.co/WQtOXsYvgA

— John Solomon (@jsolomonReports) March 31, 2022
The foundation also found that nearly 8,000 voters who died in 2020 are still registered. In the spring of that year, there were closer to 13,000 deceased voters on the rolls, 95% of whom were found on the Social Security Death Index, which ceased public reporting in 2014. While there is progress, there is still an opening for massive fraud.
North Carolina's voter ID law is currently tied up in the courts, leaving all of those registered voters available for potential fraudsters to exploit. In 2018, the voters passed a constitutional amendment requiring everyone to show proper identification before casting their ballot, as many other states require. Democrats took to the legal system, finding a federal judge to strike it down as an unnecessary burden on minorities and the poor. While the Supreme Court looks like it may take the case, it most likely won't happen before the midterms, which is why the foundation is urging the state government to correct its mistakes.
Copyright 2022, WatchDogReport.org