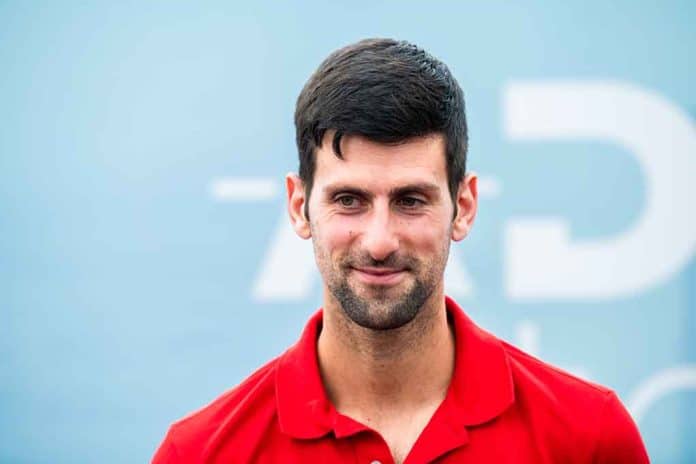 (WatchDogReport.org) – Serbian tennis superstar Novak Djokovic is willing to give up his career – or at least put it on hold – rather than get the COVID-19 vaccine. Djokovic, a 20-time grand slam winner, has said that he "always supported the freedom to choose what to put into your body."
Djokovic is no newcomer when it comes to refusing the vaccine. Last month, he was detained in Australia for his unvaccinated status and subsequently deported. The tennis star said the conditions under which he was held were "very hard." He was expelled after the Australian government decided his presence might incite civil unrest.
Djokovic says he understands the consequences of his actions and is willing to pay the price.
Novak Djokovic said missing future majors with COVID-19 vaccination mandates is "the price I'm willing to pay" in an interview with the BBC.

More: https://t.co/7YNlyb5OwO pic.twitter.com/CQNqASk42U

— ESPN (@espn) February 15, 2022
The star is risking more than just a tournament or two. With 20 Grand Slam titles, Djokovic comes in 2nd-place all-time to Rafael Nadal, who has 21. That single win might never come if COVID restrictions and mandates aren't lifted.
In an interview with the BBC, Djokovic acknowledged that he may be missing out on the opportunity of a lifetime. When asked to explain, he said, "the principles of decision making on my body are more important than any title …"
Djokovic's reasons are his own, and he's certainly entitled to them. But how many more people will have to suffer through archaic mandates if people like him don't take a stand?
Do you support Djokovic's decision?
Copyright 2022, WatchDogReport.org