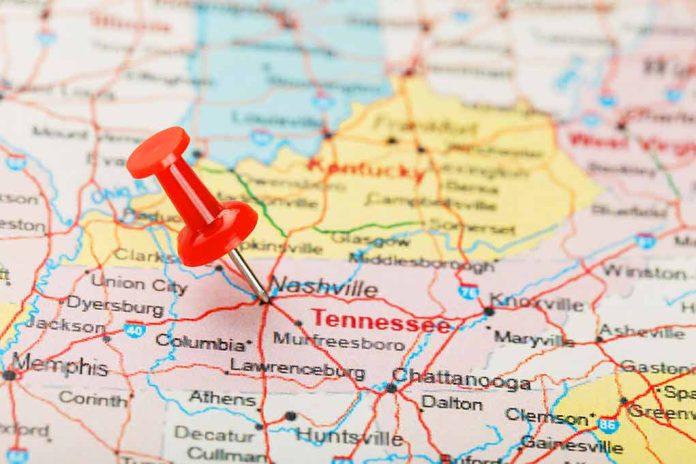 (WatchDogReport.org) – As China continues to buy American land, it is increasing its presence directly within the nation's borders. Some states are turning to lawmakers to pass preventative measures to stop the trend. 
A bipartisan group of Tennessee politicians are working on a bill to keep China out of the Volunteer State's backyard. While their efforts are justified at the core, the potential for unintended ill effects on certain ethnic groups is slowing the discussions.
Specifically, the proposed law is intended to keep foreign entities–who have been sanctioned–from purchasing property. The same law would apply to nonresident aliens. Those foreign groups affected are listed with the United States Department of Treasury (USDOT), and include entire countries as well as organizations within certain countries. China and Russia are on the list, as well as North Korea, Iran, Cuba, and several others.
Tennessee Republicans and several Democrats support the bill, but others are raising the red flag on behalf of the people who could be unintentionally prohibited from buying properties. There is a large and ever-increasing population of Kurds in Nashville. Democrats want them to be able to buy property even if Kurdish countries are sanctioned in the future.
The Kurdish area of the world is a loose geographic area including areas in Turkey, Iran and Iraq. Iran is already on the list, but many Kurdish people in Tennessee have served the American military as translators. Some are on the path to citizenship. Democrats want to be sure their heritage does not tarnish their future as it pertains to property ownership.
Some Democrats are demanding a review of the bill to clarify these issues. The GOP wants to keep focusing on protecting Tennessee farmlands. They report that Communist China has more than doubled its land holdings since 2019. 
There is enough support from both sides of the aisle to forward the bill to Republican Tennessee Governor Bill Lee. He is expected to sign it.
Copyright 2023, WatchDogReport.org