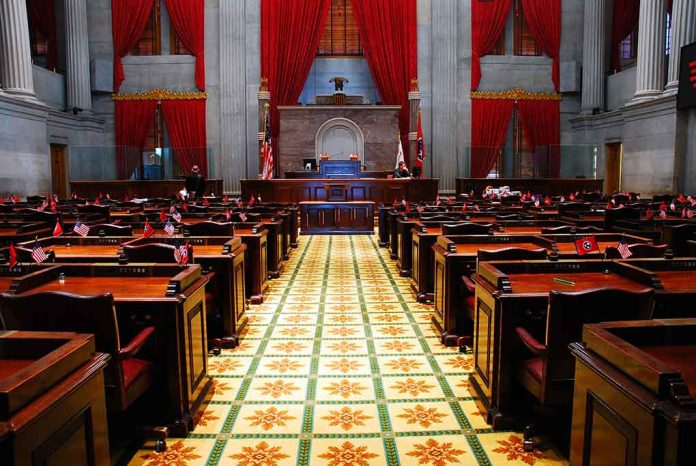 (WatchDogReport.org) – While Tennessee politics continue to make international news as the state's lawmakers hold meetings over reinstating two Democratic representatives who were voted out thanks to their gun control protest, another mass shooting has occurred in Louisville, Kentucky. Five people have been killed and six more injured and taken to the hospital.
The disciplinary action against the Tennessee Democrats was handed down after Representatives Justin Pearson and Justin Jones, along with fellow lawmaker Gloria Johnson, staged a protest on the House floor concerning gun safety. Their actions were prompted by the tragic shooting at The Covenant School in Green Hills, a suburb of Nashville, on March 27, 2023. Three children and three adults, as well as the shooter, lost their lives that Monday morning.
Republican leaders of the Tennessee House of Representatives report that Pearson, Jones, and Johnson dishonored the decorum of the room and the proceedings occurring there that day. Their refusal to quell their protests regarding gun laws led to a vote casting out Pearson and Jones but spared Johnson her seat.
Pearson and Jones are the two youngest black lawmakers in the House, and Johnson is a white woman. Now known as the Tennessee Three, they say race is the main factor in the result of the vote, and the GOP disagrees, citing a lack of order and respect for the process of government.
Nashville's Metropolitan Council has planned more meetings to decide whether to allow Representative Jones to return to his seat in the House for the interim. Similarly, the Memphis Board of Commissioners will soon discuss the same subject for Pearson. Pearson and Jones have vowed to reclaim their positions in the House.
This latest shooting took place at Old National Bank in Louisville. The Governor of Kentucky, Andy Beshear, pleaded passionately for prayers for Louisville, as he personally knows at least three of the victims.
Copyright 2023, WatchDogReport.org