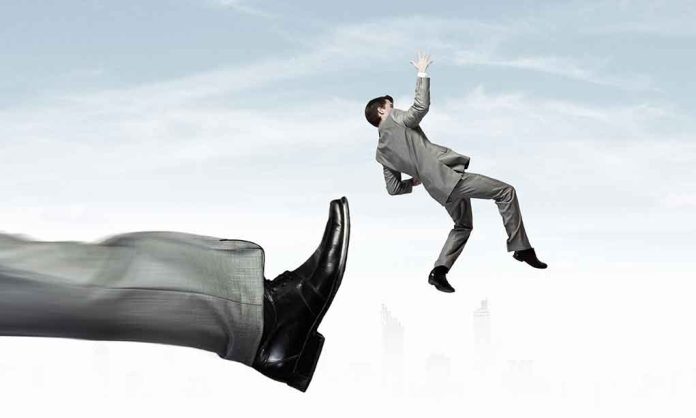 (WatchDogReport.org) – Not even two weeks after the tragic Covenant School Shooting that took place in a close, quiet Nashville suburb, Tennessee is reeling from the aftermath of ensuing gun safety protests that have taken a swift turn into deep-set racial issues.
In response to the school shooting that ended the lives of three 9-year-olds and three adults employed by the school, Representatives Justin Jones, Justin Pearson, and Gloria Johnson used their voices to express a collective, passionate concern regarding the need for immediate action over gun control and measures to ensure the safety of the nation's youngest and most vulnerable citizens. The three Representatives spoke over the other session members, using a bullhorn and leading chants. GOP House Speaker Cameron Sexton says the three were disruptive and out of order, going against the call for decorum among political professionals and refusing to yield to the etiquette of the room.
Jones, Pearson, and Johnson – all Democrats – have come to be known as the Tennessee Three. Unable to control the persistent lawmakers, the House threatened to expel them from their roles, taking a vote regarding the disciplinary decision on April 7, 2023. Representatives Jones and Pearson were relieved of their positions, while Johnson was allowed to remain a member of the House.
Jones and Pearson are two young black men. Johnson is a white woman.
The subject of gun reform quickly melted into a day-long rally with speeches regarding systemic racism and oppression and an emergency meeting of the Congressional Black Caucus the next day. College-aged students from all over the state staged "die-ins," a version of the sit-ins of the 1960s, with a message of uncertainty regarding whether they will survive the wave of gun violence to graduate one day. Jones and Pearson granted media interviews promising continued allegiance to the voters who elected them and their ancestors who suffered for them to be able to have a voice.
Copyright 2023, WatchDogReport.org