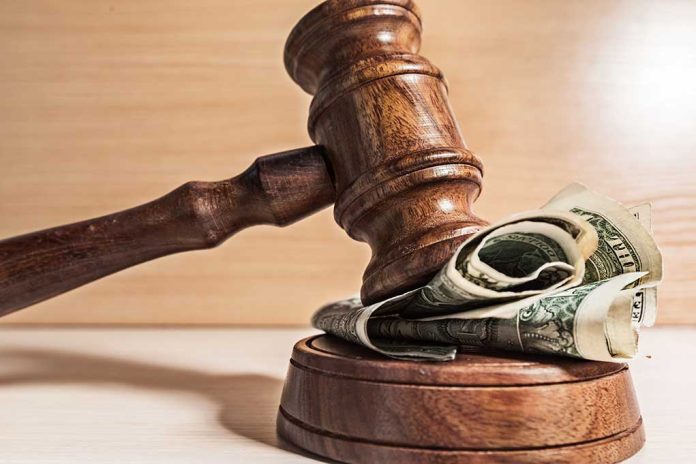 Victim KILLED Her Abuser – Now She Has to Pay His Family!
(WatchDogReport.org) – Dozens of states have safe harbor laws in order to protect human trafficking victims from some prosecutions. Iowa isn't one of those states. Recently, a judge sentenced a teenager for killing her alleged rapist and ordered her to pay thousands.
On Tuesday, September 13, Polk County District Judge David M. Porter sentenced 17-year-old Pieper Lewis to five years of supervised probation. She pleaded guilty to willful injury and involuntary manslaughter in 2021 after originally being charged with first-degree murder for the 2020 stabbing death of 37-year-old Zachary Brooks. Lewis told police she was sold into human trafficking by a man who told her she could stay with him after she ran away from home at age 15. The teen claimed Brooks raped her multiple times before she became enraged and killed him.
In addition to her sentence, the judge said Lewis must pay $150,000 in restitution to Brooks' family. Porter explained he had no choice but to order her to pay because it's a mandatory law. He said the next five years of her life will have rules that she doesn't like, but reminded the girl while she has been given a second chance, she won't receive a third. If she violates probation, she will face 20 years in prison.
A Black 17-year-old trafficking victim in Iowa was sentenced to 5 years probation for killing her rapist and ordered to pay $150,000 to his family.

Pieper Lewis was 15 when he raped her and forced her into sex with others.

She faces 20 years in prison if she violates probation. pic.twitter.com/cOplYuDNFK

— AJ+ (@ajplus) September 14, 2022
Lewis's former teacher Leland Schipper began a GoFundMe to help her with the restitution and to move on with her life. As of this writing, it has raised more than $300,000.
Do you agree with the sentence?
Copyright 2022, WatchDogReport.org