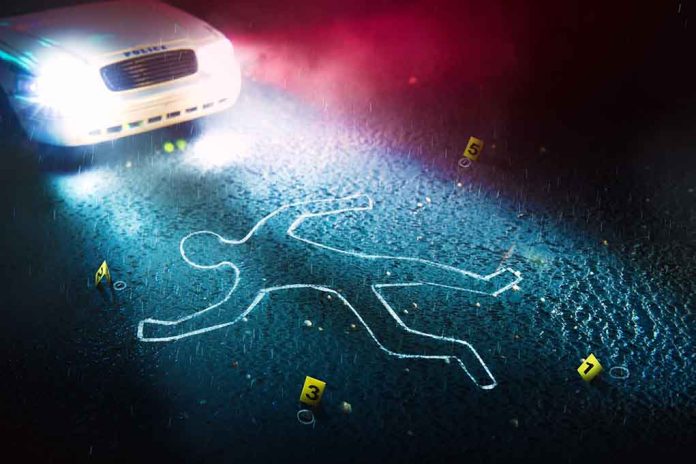 Teen Republican Murdered After Political Dispute
(WatchDogReport.org) – McHenry, North Dakota, barely qualifies as small-town America with its population of a mere 64 people per the 2020 census. Sadly, there's now one less resident after an 18-year-old boy was killed for the heinous crime of allegedly being a MAGA Republican.
18-year-old Cayler Ellingson was murdered by a man who told police it was because "the teen was part of a Republican extremist group."

Biden just weeks ago: "MAGA Republicans represent an extremism that threatens the very foundations of our republic."https://t.co/KxgMfCAhL4

— Caleb Parke (@calebparke) September 21, 2022
Shannon Brandt, 41, is facing charges of criminal vehicular homicide and leaving the scene of the accident involving death after allegedly using his SUV to chase Cayler Ellingson into an alley, striking and killing the young man.
According to police officers, Brandt called 911 to report that he had just run over Ellingson because he belonged to an unnamed Republican extremist group and claimed they had a political dispute. Authorities say no other witnesses have been found yet. Brandt also said he thought the teen was on his phone calling for backup to physically attack him, but in fact, this just adds another layer to the tragedy — he was actually speaking to his mother.
Conservative author and radio personality Todd Starnes, One America News Network's Jack Posobiec, and Gina Loudon, who was a media consultant on former President Donald Trump's campaign team, are just a few who have pointed out one possible motivation for Brandt. And that is President Joe Biden's inflammatory rhetoric, which essentially labeled Trump supporters as extremists and enemies of the state.
Copyright 2022, WatchDogReport.org