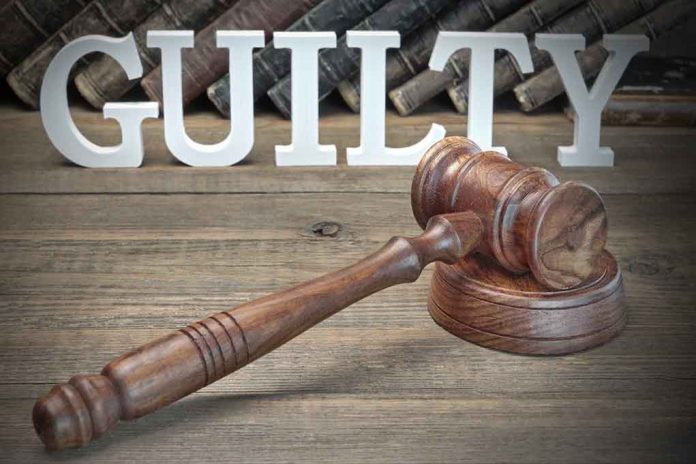 83-Year-Old Brutally MURDERED – Teenage Killer's Fate Revealed
(WatchDogReport.org) – Tyrone Harvin was only 14 years old when he robbed, beat, raped, and left for dead his 83-year-old neighbor. Recently, a jury in Baltimore, Maryland, found the youngster, now 17, guilty of her murder.
Baltimore teen convicted of raping, murdering 83-year-old neighbor https://t.co/XvUKCeNiKL pic.twitter.com/MoeB6h0TAU

— New York Post (@nypost) June 30, 2022
Prosecutors have no idea why Harvin decided to do what he did. Police believe the teen did chores for the victim, Dorothy Mae Neal, and for some reason, decided to become a monster. Neal was found unresponsive and nude on the floor of her home after neighbors became concerned with her absence. She died from injuries sustained during the heinous attack.
Investigators found used condoms and condom wrappers with Harvin's fingerprints on them as well as DNA samples matching his profile. His convictions for first-degree murder, first-degree rape, and weapons charges carry sentences up to life plus three years.
Baltimore State's Attorney Marilyn Mosby released a statement lamenting not just the victim, but the entire situation. She notes that Harvin is the youngest murder defendant to date. "It means the loss of two lives," she said.
Baltimore is no stranger to violent crime. Between 2017 and 2020, the city registered more than 1,500 murders or sexual assault cases. The ongoing issue doesn't seem to have an end in sight, but it does have an online tracker so residents — and anyone curious — can get crime statistics in real-time.
Copyright 2022, WatchDogReport.org