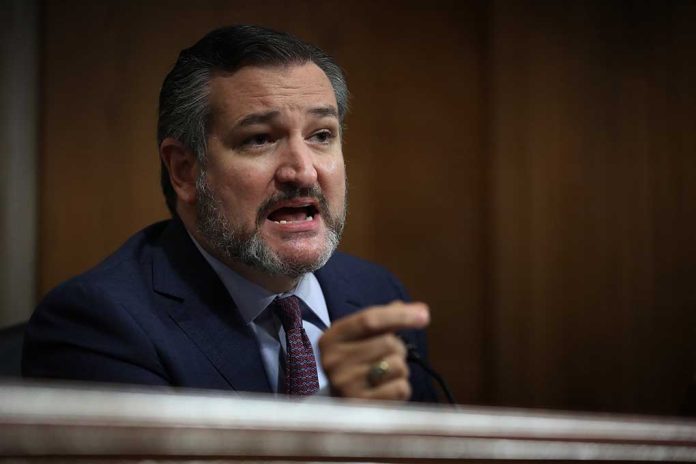 (WatchDogReport.org) – At the end of October, the FDA issued an emergency use authorization (EUA) for Pfizer's COVID-19 vaccine for kids ages 5 to 11. The move means the shots are now available to all school-aged kids in grades K-12. There's concern from some that Democrats might try to make the vaccines mandatory for children, so one senator is taking proactive steps to prevent that.
On November 4, Senator Ted Cruz (R-TX) announced his introduction of legislation to address the issue. The bill would prevent the federal government or recipients of federal funding from mandating the vaccine for those age 18 or younger. It prohibits school districts from mandating the coronavirus vaccine, as well. If a district defies the prohibition, it would have its federal funding yanked. Cruz's legislation applies to all COVID-19 vaccines approved under EUA or, if fully approved, that were first approved under EUA.
Ted Cruz Aims To Cut Funding To Public Schools That Mandate COVID Vax For Kids https://t.co/5srwLt60o2

— Daily Caller (@DailyCaller) November 5, 2021
Republicans have long held that whether to vaccinate is the choice of individuals, not the government. Parents should have the final say about what they do to keep their children safe. Cruz's legislation would keep that power in the hands of parents and out of the hands of big government. Although Democrats control Congress right now, that could all change after the 2022 midterms. If Republicans win a veto-proof majority, they could pass legislation like the senator's bill.
Copyright 2021, WatchDogReport.org