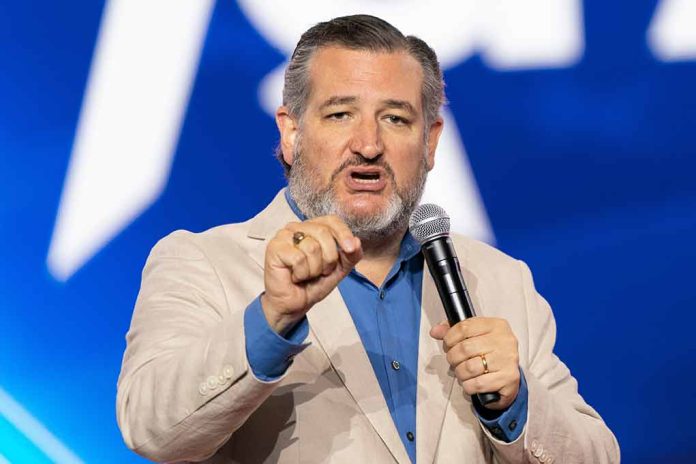 (WatchDogReport.org) – Texas Republican Senator Ted Cruz said on Sunday that the scrutiny against conservative Supreme Court Justice Clarence Thomas is nothing more than a "political smear job." Cruz made these comments as US lawmakers are working to shore up the ethical standards of the Supreme Court after some of Thomas's financial disclosures were revealed in a bombshell article.
During an interview on Fox News's "Sunday Morning Futures," the Senator argued that one of the best pieces of evidence that show this is a smear job is that no one is "looking at any other judges." Cruz added that Democrats and the American left scrutinize Thomas not only because he's "an extraordinary constitutionalist" but also because an "African-American is not allowed to be a conservative."
A recent report by ProPublica revealed that Thomas did not disclose several luxury trips paid for by Harlan Crow, a personal friend, and Texas Republican donor. The report also found that Thomas did not report a real estate deal he made with the conservative businessman in 2014.
Following the publication of the report and the scandal it caused in the US public opinion, the justice eventually declared he didn't need to disclose these trips as he was "advised" this wasn't necessary. Crow also reported on this matter, claiming that Thomas did nothing wrong and that the attacks against the conservative justice are politically motivated.
Last week, Independent Maine Senator Angus King and Alaska Senator Lisa Murkowski introduced a bipartisan bill requiring the Court to create a new code of conduct for its use. The bill would mandate that the Court adopt the new code within one year of the bill becoming law and make it publicly accessible on its official site. Additionally, the legislation would require the Court to designate a person to handle any complaints of code violations.
Copyright 2023, WatchDogReport.org