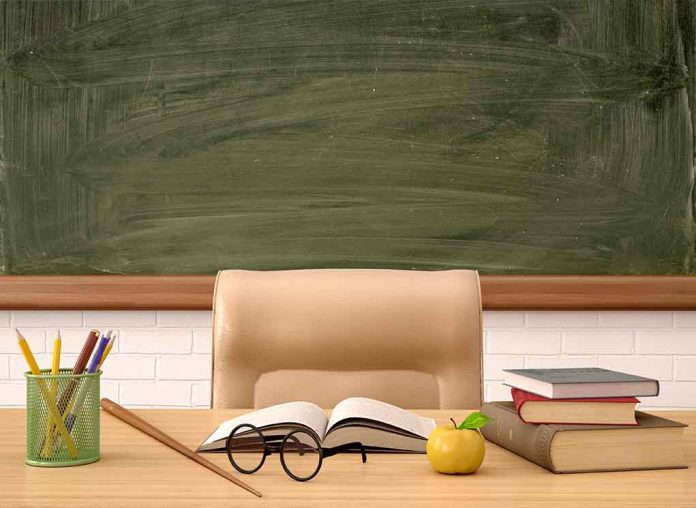 (WatchDogReport.org) – On the week of August 7, White County Middle School 8th-grade students were given a controversial creative writing assignment. The teacher in question has been identified as Jessica Griffith, the school's 8th-grade English and Language Arts teacher. Griffith gave the students the following writing prompt, "I didn't mean to kill her. I only wanted to hurt her, but now her ghost follows me everywhere."
One student felt uncomfortable with the assignment and went to his mother. Shelly Davis, the child's mother, claims her son told her that thinking about the assignment made his mind go to "dark places". Davis reached out to the school intending to speak with Griffith, but she spoke with the principal instead. The principal assured Davis the matter would be dealt with.
Davis and Griffith eventually met in person. In the meeting, Griffith apologized to Davis and explained that she was rushing to give the students a prompt at the end of class.
Griffith has since sent a written apology to her students and their parents. In the apology letter, Griffith explains that the prompt was meant to inspire creative thinking and that she was motivated to give the students a "unique challenge." From there, she agrees that the subject matter in the writing prompt was inappropriate and did not facilitate a safe learning environment for her students. Griffith said she takes full responsibility for her actions and asked for forgiveness and grace for her "lapse in judgment."
According to a local news story by WMV4, the parents and community are not satisfied with the apology letter. They want Griffith to face some type of punishment for "grooming" the children in what they define as an inappropriate manner.
Dewayne Howard, a member of the school board, told the press he believes Griffith should have been immediately suspended. Pastor Dale Walker of the Tennessee Pastors Network agrees with Howard. Davis stated that she doesn't want Griffith to lose her job but hopes the teacher has learned from her mistakes.
Copyright 2023, WatchDogReport.org