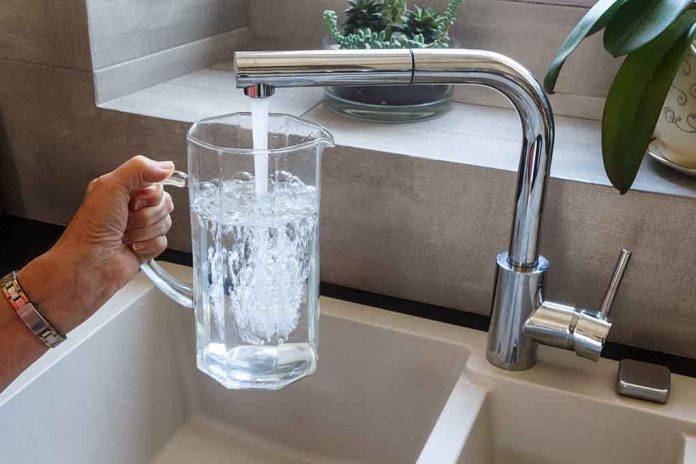 (WatchDogReport.org) – Spring can sometimes wreak havoc on those with allergies or a sensitivity to pollen, causing them to turn to a neti pot or some other device to rinse out their sinus cavity. For those who choose to clear out their nasal passages in this manner, it's essential to use sterile water in the flush to avoid possible infection by Naegleria fowleri — a parasitic amoeba.
On February 23, Fox 4 reported that a Florida resident recently contracted the brain-eating amoeba while rinsing their sinuses with unboiled tap water. Although the CDC wouldn't tell the network whether or not the person survived, the death rate after such an infection is more than 97%. According to an Insider report from November 2022, three people died from the same condition during that year, the average annual number for the United States.
Florida man dies after contracting brain-eating amoeba — likely result of rinsing his sinuses with tap water

Health officials emphasized such infections are rare and only occur when water contaminated with amoebae enters the body through the nose.https://t.co/GczmzOY1wn

— New York Daily News (@NYDailyNews) March 3, 2023
Naegleria fowleri lives in warm fresh water and can exist in tap water, dirt, lakes, rivers, hot springs, water heaters, and pools without enough chlorine. Infection can only happen when the amoeba travels through the nasal cavity. The Hill reported that the amoeba swells the brain and kills its tissue. It moves so quickly that diagnosis sometimes happens post-mortem.
The health officer for Charlotte County, Joe Pepe, said the Florida Department of Health is investigating the exact source and using the incident to educate the public about the existence of the amoeba and "sinus safety." The CDC said this is the first Naegleria fowleri infection reported this year and the first ever detected during winter.
Luckily, people cannot contract the infection by drinking tap water, and the risk of contracting the organism is very low. Still, people can take precautions to prevent the amoeba from entering their brains. The CDC recommends that individuals avoid using tap water to irrigate their sinuses and refrain from clearing their nostrils in bodies of fresh water.
Copyright 2023, WatchDogReport.org