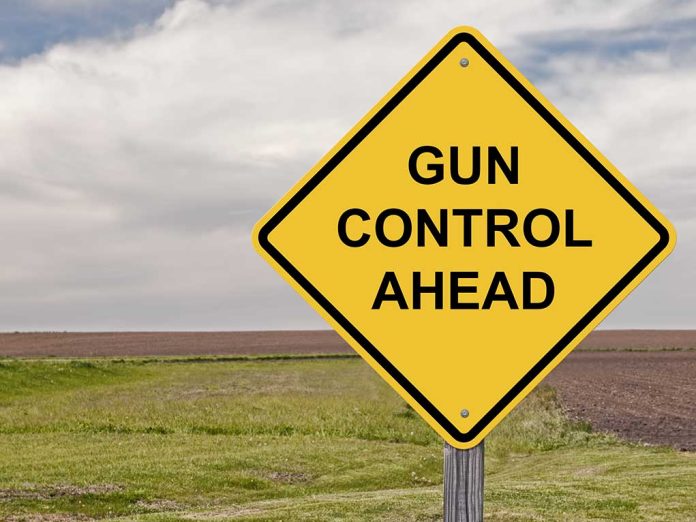 MASSIVE Gun Control Agenda Introduced – Here We Go
(WatchDogReport.org) – Canadian Prime Minister Justin Trudeau announced gun control legislation that will strip citizens of even more of what little freedom to keep and bear arms they have left. The bill, aimed primarily at high-capacity magazines and "assault-style" weapons such as the AR15, takes the issue out of the shops and brings it directly into gun owners' homes.
'Government confiscation': Canada plans complete freeze on handgun ownership. Trudeau: 'There is no reason anyone should need guns in their everyday lives' https://t.co/41G7Vcxpv5

— ❤︎ 𝕊𝕒𝕣𝕒𝕙 ℝ𝕖𝕪𝕟𝕠𝕝𝕕𝕤 ❤︎ (@Sarah__Reynolds) May 31, 2022
In addition to freezing all sales of handguns in Canada, Trudeau's extreme measure takes the added step of not just outlawing, but requiring the surrender of all military-style semi-automatic weapons. Such a surrender, a "mandatory buyback," raises questions about personal property ownership, according to National Shooting Sports Foundation spokesperson Mark Olivia. Olivia told The Daily Caller that he's unaware of how the government can "buy back" something that never belonged to them in the first place.
While there will certainly be debate on the issue, at its core, the government's stance is clear: Canadians do not have the right to bear arms the same way Americans do. The federal government regulates guns at its discretion ever since the issue was settled by the Canadian Supreme Court in 1993. Trudeau's extreme laws were initially in response to a mass shooting in Nova Scotia that left 23 dead in 2020. Trudeau managed to pass the assault weapons ban at that time.
The new law, to actually strip Canadians of weapons they purchased legally, may not be so easy to implement. Would you agree to turn your weapons over to the government?
Copyright 2022, WatchDogReport.org