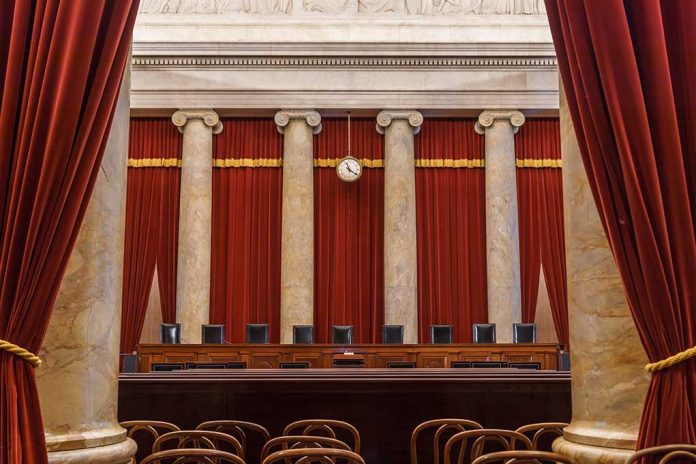 (WatchDogReport.org) – Two cases currently sit in front of the US Supreme Court: NetChoice & CCIA v. Moody and NetChoice & CCIA V. Paxton. In each, the plaintiffs are suing to invalidate state laws restricting social media platforms from determining whether or not to keep certain information or people on their sites. In May 2021, NetChoice and CCIA sued Florida to stop law SB 7072 and, four months later, filed suit in Texas to stop HB20.
On January 23, SCOTUS released a list of orders regarding pending cases. With respect to the two aforementioned suits, the court encouraged the Solicitor General to file briefs defending their positions on the matter. According to Newsmax, the plaintiffs are taking the justice's request as a good sign. NetChoice Attorney Chris Marchese told CNBC the company is taking the move as a sign that the high court is "seriously considering taking up [the] case."
"The court announced Monday that it was delaying its consideration of Moody v. NetChoice and NetChoice v. Paxton and seeking the solicitor general's input on the matter."

Read more from @chris_journo @dcexaminer: https://t.co/JfUfW8kaZl

— NetChoice (@NetChoice) January 23, 2023
CCIA President Matt Schruers also spoke out, stating how essential this case is to the future of free speech in America. He said if the government inserts itself, it could have dangerous consequences for the First Amendment.
Both SB 7072 and HB20 remain frozen until SCOTUS weighs in on the matter. The Supreme Court agreed to temporarily block the Texas legislation in May 2022, and an appeals court blocked the Florida law. Both the companies and the state legislatures feel they're defending First Amendment rights. The Supreme Court justices will now have to decide which side stands in accordance with the US Consitution.
The plaintiffs worry about information distribution if social media outlets have no power to block and remove information or people from their platforms. Industry experts say there would be no stopping things like Russian propaganda, racist rhetoric, and the encouragement of dangerous practices if the state laws are allowed to remain. Texas Attorney General Ken Paxton said that's not an issue because platforms would still be able to stop the spread of certain information.
Copyright 2023, WatchDogReport.org