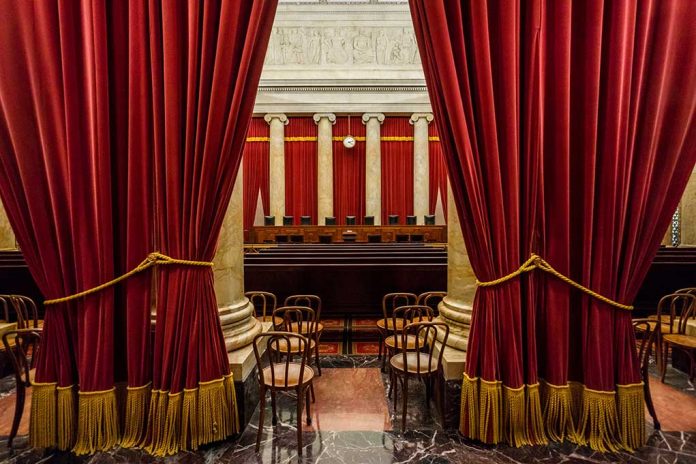 (WatchDogReport.org) – In September, President Joe Biden issued a vaccine mandate for businesses with over 100 employees. He ordered OSHA to force the companies to implement a vaccine-or-test requirement for employees, citing workplace safety concerns. Business groups quickly sued the administration, and the case went all the way to the Supreme Court (SCOTUS). Now, the justices have issued a ruling.
On January 13, the high court ruled 6:3 to strike down the workplace vaccine mandate for large companies in the case of the National Federation of Independent Business v. Department of Labor. President Joe Biden's administration argued that OSHA had the right to enforce the mandate because the spread of the virus is a workplace hazard. The justices didn't buy it.
The Conservative justices ruled that they did not believe Congress had given the safety agency the power to force more than 80 million Americans to get the COVID-19 vaccine. The court pointed out that "Congress has enacted significant legislation addressing the COVID-19 pandemic," but it has failed to "enact any measure similar" to the OSHA order.
BREAKING: The Supreme Court BLOCKS the federal government's COVID-19 vaccine-or-test requirement for large workplaces. The court ALLOWS a vaccine mandate for workers at federally funded health care facilities to take effect nationwide.

— SCOTUSblog (@SCOTUSblog) January 13, 2022
Former President Donald Trump released a statement after the court ruled against the Biden administration, calling Biden's mandate "unconstitutional" and saying his successor has "failed miserably" on the virus and economy. Senator Ron Johnson (R-WI) tweeted that "sanity has returned to the SCOTUS."
At least some sanity has been returned by SCOTUS blocking OSHA's vaccine mandate. Maybe Biden admin will reconsider their harmful and pointless healthcare mandate in light of increasing breakthrough cases and severe worker shortages. https://t.co/Gce7jiDC9o

— Senator Ron Johnson (@SenRonJohnson) January 13, 2022
Senator Ted Cruz called it a "major victory."
What do you think of the Supreme Court's decision? Send us an email and let us know.
Copyright 2022, WatchDogReport.org