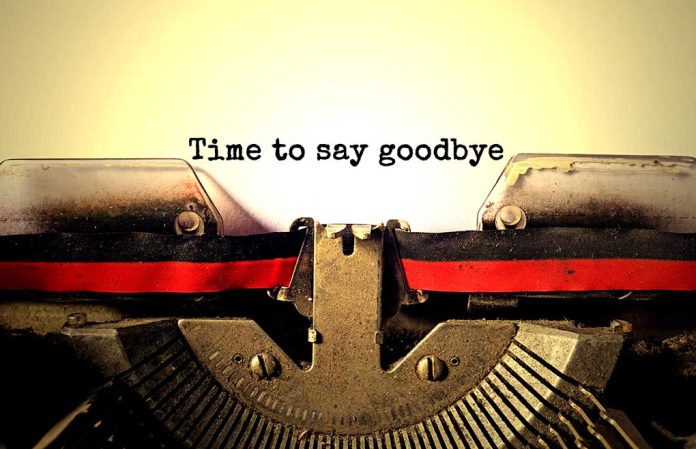 Candidate Drops Out Just Days Before Election
(WatchDogReport.org) – Incumbent Senator Mark Kelly (D-AZ) and Republican challenger Blake Masters have been locked in a relatively tight battle. Although generally polling in the single digits, there was a third option available to voters — Libertarian Marc Victor. That third-party candidate has now left the race and endorsed Masters in the final week before the election.
Arizona Senate race: Libertarian candidate drops out, endorses Blake Mastershttps://t.co/N0lfCFl41r

— Bernard B. Kerik (@BernardKerik) November 1, 2022
In reality, Victor's only chance to win was divine intervention, but that doesn't mean he and his backers can't make an impact. Voter poll aggregator RealClear Politics (RCP) had shown Kelly up by 2.4% on average prior to this announcement. But when the margin of error was factored in, RCP deemed it a toss-up and projected it would eventually go to Masters.
The big question, of course, is how many of Victor's supporters will follow his lead; if they listen to their former candidate, it could be quite a few of them. According to a press release posted on Masters' campaign Twitter, the endorsement was very direct.
🕊️ JUST IN: Libertarian @Victor4Senate withdraws and endorses @bgmasters for U.S. Senate in Arizona pic.twitter.com/0BQ9A5DpLR

— Blake Masters for U.S. Senate Press (@MastersPress) November 1, 2022
The press release quotes Victor as saying, "I believe it is in the best interests of freedom and peace to withdraw my candidacy and enthusiastically support Blake Masters." While pollsters will try to get a handle on the impact of this, with the election so close, it may not become clear until after the votes are counted.
Copyright 2022, WatchDogReport.org