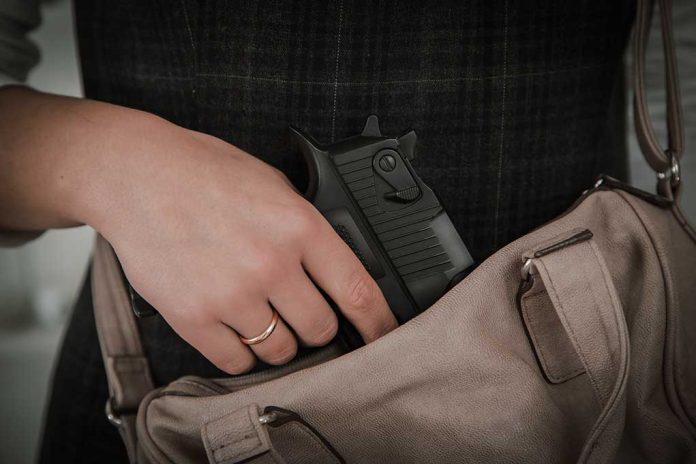 (WatchDogReport.org) – The Alabama House of Representatives recently passed a bill allowing the state's residents to conceal carry firearms without obtaining a permit. On February 3, Alabama's Senate made some minor changes to the proposal and voted on the measure 23 to 6 in favor of the legislation. Now, it's up to the House to decide whether to accept the Senate's changes to the bill.
As of now, the Yellowhammer State requires gun owners to have a permit in order to carry their weapon in public out of sight, but the odds are favorable that will change soon.
"The Alabama Senate Thursday approved an amended bill that would allow the concealed carry of firearms without a permit." https://t.co/7ngK4Cf9S3

— Firearms Policy Coalition (@gunpolicy) March 3, 2022
Supporters of the permit-less carry say the state shouldn't require gun owners to "pay a fee" to fulfill their Second Amendment rights as American citizens. Others fear Alabama will turn into the "wild, wild west," and the Alabama Sheriffs' Association worries it might affect public safety.
While it's true Alabama has a high rate of gun-related deaths, concealed carry by responsible gun owners isn't likely to affect that number. Representative Shane Stringer (R-AL) believes the permit does nothing to stop crime. If the measure passes as anticipated, perhaps it'll help deter criminals because people will have the means to protect themselves in Alabama.
Do you think permitless concealed carry is a good idea?
Copyright 2022, WatchDogReport.org