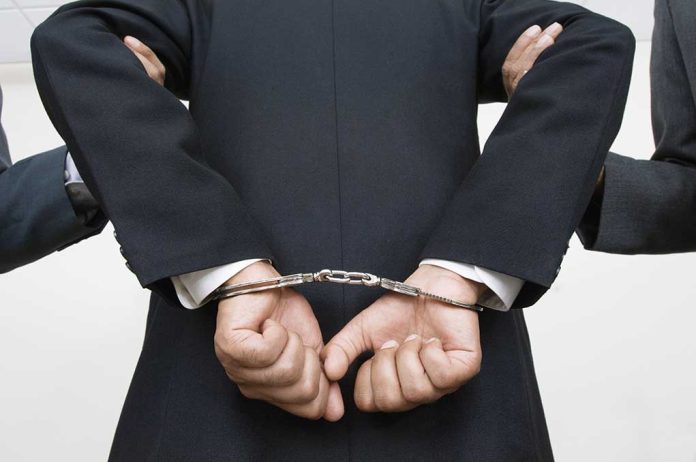 Government Official CAUGHT – Arrested on the Spot!
(WatchDogReport.org) – The Executive Secretary of the State Board of Private Security Examiners in Louisiana was arrested on September 7, and she faces several serious charges. Bridgette Hull was allegedly making a drug buy from Steven McCarthy, who was already wanted by authorities for other alleged crimes.
I'm here at the Board of Private Examiners' special board meeting to discuss the employment status of Bridgette Hull, the head of the agency who was arrested earlier this week on gun and drug charges. pic.twitter.com/jnhdPnYtSL

— Lara Nicholson (@Laranicholson_) September 8, 2022
According to records at the Livingston Parish Detention Center, Hull was booked into the facility on two counts of possession with intent to distribute a Schedule I Drug, two counts related to Schedule II Drugs, and possession of a firearm with drugs. She faces decades in prison if convicted of these charges, which include a provision of "being imprisoned at hard labor" in Louisiana. Prisoners can be assigned to tasks like farm or road work on a chain gang similar to those seen in movies and TV shows.
A member of the attorney general's office recognized McCarthy and was closing in to arrest him, at which point the wanted felon jumped into his car and fled the scene, only to be involved in an accident and caught. Detention center records for him include the same charges as Hull and add aggravated flight, negligent injuring, and felon in possession of a firearm. These are accusations only, and all parties are considered innocent until proven guilty in a court of law.
Copyright 2022, WatchDogReport.org