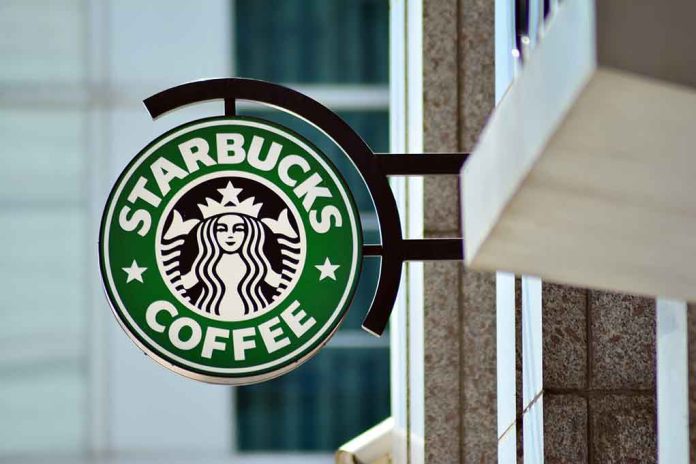 (WatchDogReport.org) – America has been grappling with a labor shortage for months. Millions of Americans have left their jobs to either stay home or moved on to higher-paying positions in the wake of the pandemic. Two major corporations are now partnering to eliminate the need for some positions entirely.
Starbucks and Amazon have joined forces to test run a new Starbucks Pickup with the Amazon Go program that will eliminate the need for cashiers in coffee shops. The two companies created a pilot program using Amazon's "Just Walk Out" technology. This allows customers to enter a store and simply pick up the order they placed on the mobile app.
Those who want to use Amazon's "Just Walk Out" program can register before using the palm of their hand, an in-store code, or a credit card to pay at a kiosk near the entry. The program will be tested at a cashier-less coffee shop in Manhattan. Starbucks baristas will be available to help customers who are unfamiliar with the technology.
#Starbucks has opened a new store in New York that uses @Amazon's cashless technology – and it's a hit! pic.twitter.com/5IvDo5SLqn

— TICKER NEWS (@tickerNEWSco) November 19, 2021
Previously, Starbucks closed 400 stores to move toward a pick-up model where customers ordered their drinks and food on the company's mobile app, then just traveled to their nearest location to pick their order up. The new partnership could lead to fewer jobs within Starbucks if the company chooses to eliminate cashiers completely. However, it's too soon to tell how the program will impact stores nationwide.
Copyright 2021, WatchDogReport.org