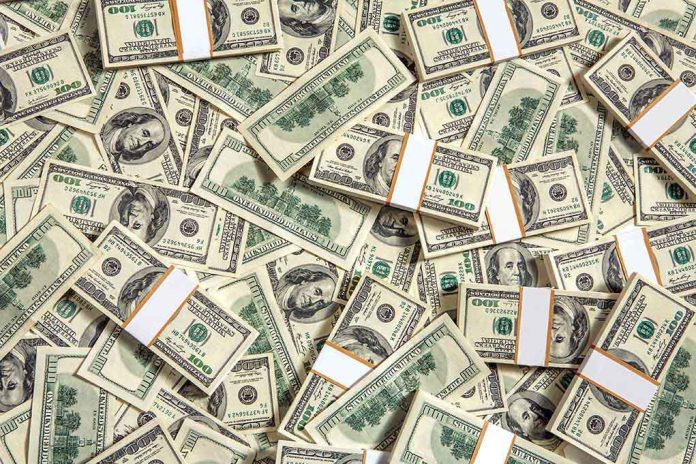 Squad Member Spent $500k on Security While Trying To Defund Police
(WatchDogReport.org) – Tulsi Gabbard, former Congresswoman for Hawaii and now former Democrat, is speaking out against the hypocrisy of her erstwhile former party members. Now, it turns out one of them is spending a veritable mountain of cash while double-dealing. Representative Cori Bush (D-MO) has spent the past several years shouting her support for the "defund the police" movement to anyone who wants to hear it — but to nobody's surprise, she's spending a fortune on her own security.
'Defund the police' advocate Cori Bush has spent $500,000 of campaign funds on PRIVATE security https://t.co/t3osMB4fif

— Daily Mail US (@DailyMail) October 17, 2022
Fox News analyzed Bush's Federal Election Commission (FEC) and found her campaign has spent roughly $500,000 during the 2022 election cycle on private security for the Congresswoman. This is not a new scandal on her part. During an interview on CBS news in August 2021, she was questioned about her spending to protect herself and if she was concerned it would look hypocritical.
She responded, "you would rather me die? Is that what you want to see?" She went on to seemingly explain her value over the rest of the common folk in the country, saying she spends that much "because my body is worth being on the planet right now." In the meantime, a report published on wallethub.com on October 10 researched the safety of 182 cities in the United States, and the city of St. Louis, Missouri — which is in Bush's district — finished dead last.
So, while Congresswoman Bush sits atop her ivory tower defended by her private retinue of knights in shining armor to whom she paid almost a half million dollars of the money that other people donated to her, her constituents are left trying to avoid becoming victims. Some might defend Bush as simply being oblivious to the truth, but her own words prove she is just another hypocrite.
Copyright 2022, WatchDogReport.org