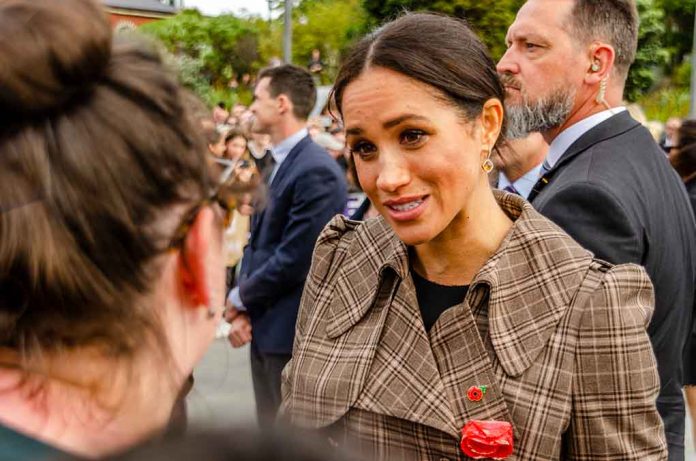 (WatchDogReport.org) – On February 16, the New York Post reported, "South Park" had recently released an episode entitled "The Worldwide Privacy Tour." The show features a royal couple from Canada who insist they want to stay out of the limelight but do everything possible to bring attention to themselves. The characters, however, bear an uncanny resemblance to the Duke and Duchess of Sussex — Harry and Meghan — and one source said Meghan Markle isn't happy.
On February 23, The Spectator noted that a source said the duchess was "upset and overwhelmed" by the show's contents. The episode starts with the couple being booed at the Canadian queen's funeral because they were talking trash about the royal family. They then went on TV in Canada to complain about all the attention they were receiving, donning signs that they wanted to be left alone.
The satire closely followed the royal's story, including their tour around the world, Harry's recent book release, their attire, and the couple moving out of the country to find privacy. The Candian royals land in South Park and move in near the main character's house, Kyle, annoying him with their noisy ways of insisting they want everyone to just leave them alone.
#SouthPark takes a jab at #PrinceHarry and #MeghanMarkle. pic.twitter.com/7rlR12fcnZ

— Access Hollywood (@accesshollywood) February 16, 2023
The NY Post wrote that at least one person hinted the couple might bring about a lawsuit over the episode, but a spokesperson for the Duke and Duchess quashed that rumor. The rep reached out to Newsweek, saying the speculation was "baseless and boring," indicating Harry and Meghan weren't thinking about suing the show after all. US royal commentator Kristen Meinzer told the outlet it doesn't make sense for the royals to sue when "South Park" is known for ridiculing "everyone."
Fox News reported that the makers of the show hadn't received any official word from the royal pair.
Copyright 2023, WatchDogReport.org