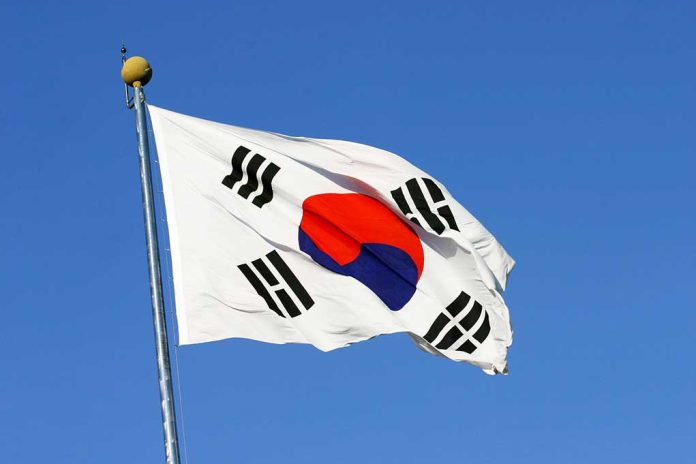 (WatchDogReport.org) – South Korean President Yoon Suk Yeol urged members of the US Congress on Thursday to join forces with Seoul in the face of North Korean aggression, highlighting the peninsula as one of the main threats to the world's democracy.
Yoon's remarks came after President Joe Biden signed on Wednesday a major commitment to deploy American-nuclear-armed submarines to the Asian nation as a significant deterrent against Pyongyang's nuclear provocations. Despite this act, South Korea's President expressed to Democrats and Republicans the enduring and deep ties that Seoul and Washington have been able to establish over the last 70 years.
In his address, Yoon said that thanks to the historic alliance with the United States, South Korea will be able to play a more active role as a freedom advocate in the world. However, the South Korean President said that despite this reality, North Korea has remained an authoritarian regime that pursues the "wrong path."
In addition, he called for accelerating cooperation among Japan, South Korea, and the United States to deter Pyongyang. He also described Seoul as one of the leading security figures in what he referred to as the "Indo-Pacific era." Moreover, Yoon criticized North Korea's nuclear ambitions and blasted Russia for invading Ukraine.
Despite these words, experts noticed that, during his 50-minute speech, Yoon never addressed the Chinese communist regime, which is currently the primary geopolitical foe of the United States. In fact, Washington officials have described Beijing as the greatest global security challenge the White House faces right now.
Over the last few years, the Biden administration has deepened Washington's ties with East and South Asian nations as a way to counter China's influence in the region. This has been widely praised both by Democrats and Republicans, who agree that the United States has strategic interests in this part of the world and believe that it would be dangerous to let China keep expanding its influence.
Copyright 2023, WatchDogReport.org