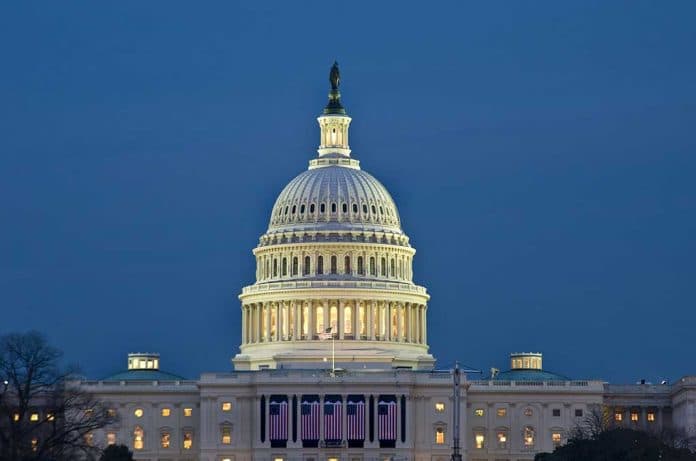 (WatchDogReport.org) – Representative Lance Gooden (R-TX) stated non-governmental organizations (NGOs) partially funded by the federal government and big corporations are transporting illegal immigrants all over the United States. On February 2, he introduced the Stop Federal Funding for Human Trafficking and Smuggling Act in the House to put an end to the alleged smuggling. If passed, the legislation will require NGOs to prove they're not trafficking illegal aliens in order to continue receiving grants.
Gooden believes defunding these types of organizations will help to stop the uncontrolled "mass invasion" of the United States by people from other countries.
Taxpayer-funded non-profits are ENABLING the migrant crisis.

American taxpayers should not be subsiding a mass INVASION of our country.

That's why I have introduced legislation to DEFUND Joe Biden's illegal immigration network. https://t.co/bJjis6NKcE

— Lance Gooden (@Lancegooden) February 2, 2022
The Texas lawmaker is not alone in his efforts. Governor Ron DeSantis (R-FL) signed an executive order preventing NGOs that transport undocumented people from receiving a license in his state. The governor also took the extra step of proposing a company blacklist of those in cahoots with the Biden administration's resettlement agenda. Former Representative Lou Barletta (R-PA) also vowed to introduce legislation to stop NGOs if he wins his race for governor.
Federation for American Immigration Reform (FAIR) President Dan Stein seems grateful for the Republicans' help with the matter, as he stated it's about time someone held the Biden Administration accountable.
Do you think the U.S. should cut funding to NGOs participating in human trafficking?
Copyright 2022, WatchDogReport.org