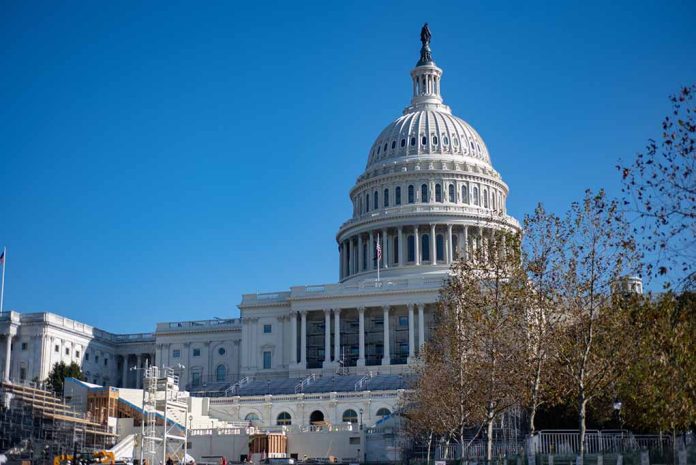 Shots FIRED At U.S. Capitol – Death Reported!
(WatchDogReport.org) – In the predawn hours of Sunday, August 14, the United States Capitol Police (USCP) responded to reports of a car crashing into one of the barricades near the building. The man, now identified as Richard A. York III of Delaware, exited the vehicle, which quickly became engulfed in flames, and reportedly fired a handgun into the air.
Law Enforcement Investigating Car Crash, Gunshots and Suicide on East Capitol Street: https://t.co/ERXIewTGxc pic.twitter.com/MZULCQlS9i

— U.S. Capitol Police (@CapitolPolice) August 14, 2022
According to the department's press release, officers were approaching York when he turned the gun on himself and committed suicide. It goes on to say they do not believe he was "targeting any Members of Congress" as they're on recess, nor do they have any indication that law enforcement fired shots from their weapons. The investigation is underway, but they have yet to determine a motive.
York has faced several criminal charges in Pennsylvania. In one 2020 case, he assaulted a man and trashed his house, for which he was sentenced to 213 days in jail and two years probation. In 2012, he pleaded guilty to charges of Simple Assault and Terroristic Threats W/ Int to Terrorize Another, for which he was sentenced to 12 to 24 months in jail.
If you're considering suicide, or are concerned about a friend or family member, dial 988 to reach help at the Suicide and Crisis Lifeline.
Copyright 2022, WatchDogReport.org