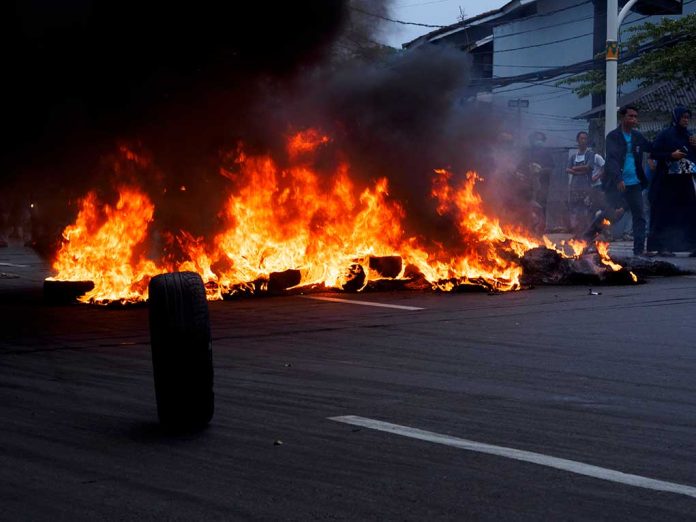 Iran Overrun With Protests After Woman Dies in Custody
(WatchDogReport.org) -The Islamic Republic of Iran uses a police force called the Gasht-e Ershad — the "guidance patrol" — to make sure the women in the country conform to Sharia law when it comes to wearing their hijab (head scarves). On Tuesday, September 13, 22-year-old Mahsa Amini found herself taken into custody, and on Friday, she became a folk hero and the spark of protests across the country when she died.
"We have so many Rosa Parks in Iran. To me, I don't see Iranian women like victims. They are like warriors." @AlinejadMasih told us.

Latest @NBCInvestigates w/ @dandeluce https://t.co/fuyyIyeA8s

— Yasmine Salam (@ywsalam) September 21, 2022
As of now, the official stance of the government is that shortly after her arrest, Amini suffered a heart attack, which caused her to lapse into a coma. However, pretty much the rest of the world, including experts from the United Nations (UN) Human Rights Council, seemed more inclined to believe another narrative that indicates she was severely beaten, suffering multiple head traumas.
Amini's death has ignited outrage around the world; people are also protesting in the streets of several Iranian cities with women cutting their hair and burning their hijab in a show of solidarity with her.
Meanwhile, Iran's President Ebrahim Raisi is sending mixed signals. In a phone call to Amini's family, he reportedly said he would "demand the relevant state bodies" bring all aspects into the light of day.
When speaking before the UN General Assembly, Raisi struck a different tone, going on the attack against other nations, accusing them of hypocrisy in condemning his country regarding women's rights while doing nothing to face their own issues. In the real world, Tehran has further clamped down on social media, and its forceful response to the protest has resulted in at least eight additional deaths.
Copyright 2022, WatchDogReport.org