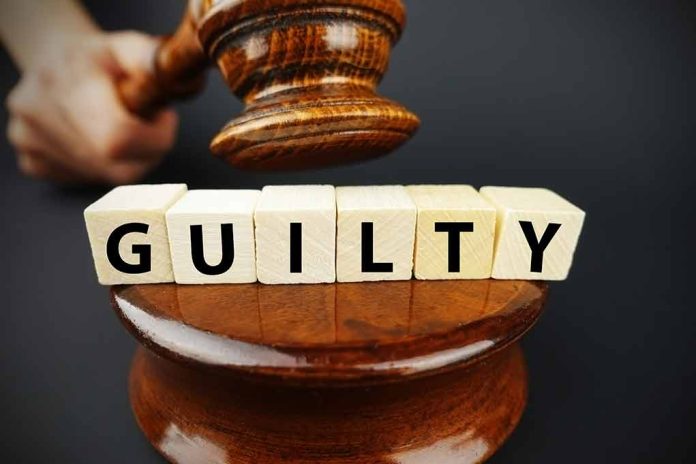 (WatchDogReport.org) – Bleckley County Sheriff Kristopher Coody has resigned from office after pleading guilty to inappropriately touching Judge Glenda Hatchett. Hatchett is known for appearing on the television reality shows "Judge Hatchett" and "The Verdict with Judge Hatchett."
Coody and Hatchett were introduced during a reception honoring law enforcement hosted at the Renaissance Atlanta Waverly Hotel bar in January 2022. During this introduction, Coody inappropriately touched Hatchett's chest. A former sheriff witnessed the interaction and stepped in to forcefully remove the sheriff's hand.
Judge Hatchett stated she was shocked and "froze" when Coody touched her. She was thankful for the assistance of former Dekalb County Sheriff Thomas Brown. Hatchett said she knew she needed to pursue charges, not only for herself but to let it be known that victims of this type of assault can and should stand up for themselves. Hatchett claims to have been traumatized by the event, so much so that she was unable to get out of bed two days later and immediately began seeing a counselor.
Coody pleaded guilty and was charged on Monday, August 21, 2023. He sent his resignation letter to Georgia Governor Brian Kemp the same morning. Coody was sentenced to one year of probation, a $500 fine, and 400 hours of community service. He will also be required to complete a drug and alcohol course. Before resigning, Coody had been sheriff of Bleckley County since 2017. After appearing in court, Coody made a statement apologizing for the "unfortunate incident." He stated that he acted "carelessly" and took "full responsibility" for his actions.
Judge Hatchett hopes that pursuing justice has sent a message that this type of behavior is not acceptable. She expressed gratitude for the support she received throughout the ordeal. She also conveyed concern for victims who may not have the courage or ability to stand up and fight against similar situations.
Copyright 2023, WatchDogReport.org