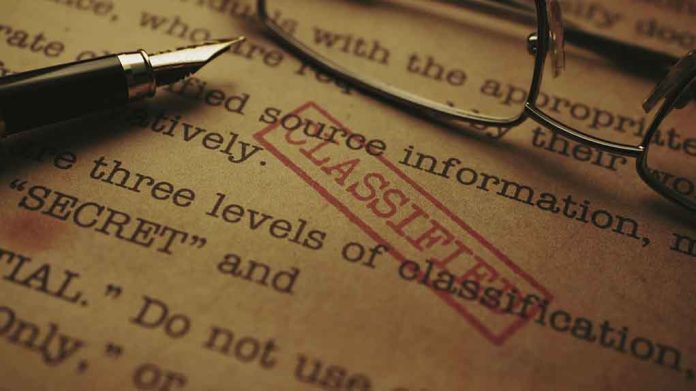 (WatchDogReport.org) – On May 10, US Senators presented a pair of legislations offering a severe federal reform "of the classification system," designed to solve the handling of classified records when US presidents leave office. The legislation also targets the leaking of top-secret information from the Pentagon by Massachusetts Air Guardsman Jack Teixeira.
During a press conference, Senate Intelligence Chair and Virginia Democrat Mark Warner told local reporters that the legislation will set the bills to bolster insider threat programs. These will help to find people who might leak US government secrets and establish procedures for evaluating confidential records before executives leave their positions.
The legislation was formally introduced right after the committee obtained papers from the residences and workplaces of US President Joe Biden and former President Donald Trump from the Justice Department.
Warner highlighted the lack of control over the contents of the belongings when individuals left their positions and stated that a security review would now be necessary. In the case of President Biden, the Virginia Democrat was referring to the moment when he left the vice presidency during the administration of Barack Obama.
The Senate Intelligence Chair also referenced the leak of top-secret information by Teixeira, which became a delicate case that affected the Biden administration and many other US partners worldwide. Multiple reports revealed he posted the classified Pentagon documents on a private group in the social media platform Discord. Eventually, these documents were spilled out to other major platforms and then to some media outlets.
Warner told reporters the committee will need minimum standards for insider threat programs, as the United States has already seen its failure with the Teixeira incident. He explained that reinforcing these programs and having them in place will make it possible to determine in the most efficient manner when someone is "walking out the door" with top-secret information.
Copyright 2023, WatchDogReport.org