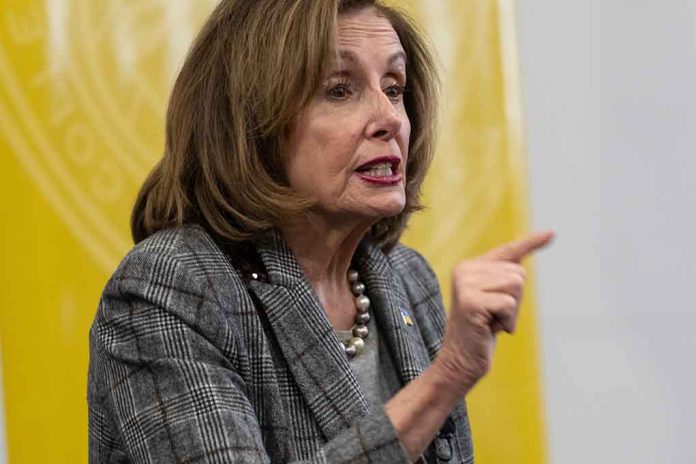 (WatchDogReport.org) – In 2012, the Stop Trading on Congressional Knowledge Act (STOCK Act) became law. The measure was meant to prevent members of Congress from committing insider trading offenses, given their access to privileged information. Over the years, there has been much speculation that congressional members weren't following the law. In fact, Business Insider released a report highlighting some of the alleged offenders. Recently, one legislator decided enough was enough.
On January 24, Republican Senator Josh Hawley (MO) introduced new legislation, the Preventing Elected Leaders from Owning Securities and Investments Act, to stop lawmakers and their spouses from trading stocks altogether. He chose the name so that the acronym would read PELOSI, as an obvious dig at former House Speaker Nancy Pelosi (D-CA), who has previously raised eyebrows for her and her husband's trading in the stock market. The couple has reportedly made millions of dollars off timely sales that coincided with bills introduced in Congress. One notable transaction came right before the House was set to vote on a domestic chip manufacturing bill.
Josh Hawley introduces PELOSI Act to bar lawmakers from trading stocks and profiting while in office https://t.co/qZwUee7azi

— Senator Hawley Press Office (@SenHawleyPress) January 25, 2023
The California lawmaker hasn't been the only congressional member to face scrutiny. According to Fox News, Senator Richard Burr (R-NC) and others have reportedly benefited from trades that seemingly coincide with briefings about certain events. None of them have been proven in a court of law. However, the optics are suspicious at best and scandalous at worst.
Hawley's ban, if passed, would remove any danger of impropriety. The measure would not include investments in mutual funds, exchange-traded funds, or Treasury bonds, typically used for more long-term investing. The PELOSI Act, similar to other pieces of legislation over the years, would require members of Congress and their spouses to sell their current holdings or move them into a blind trust within a set timeframe after they are seated.
Copyright 2023, WatchDogReport.org