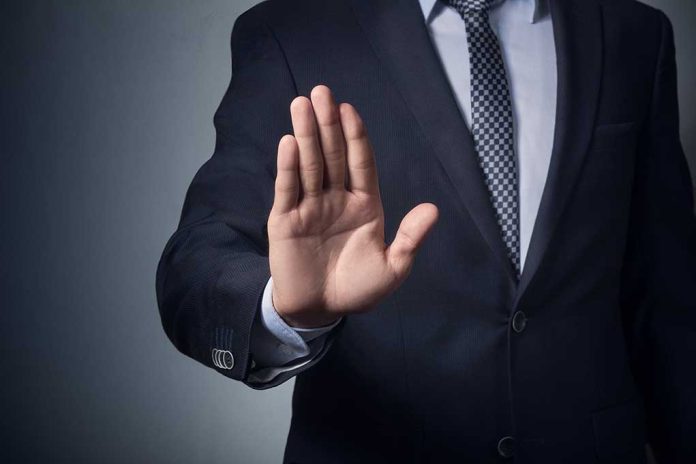 (WatchDogReport.org) – Senate Republicans took a stand against President Joe Biden Tuesday, banding together to eliminate his draconian vaccine mandate for healthcare workers. The vote comes under the Congressional Review Act, giving Congress the ability to strike down executive orders.
The vote was a huge win for Republicans, who have a slim minority in the Upper Chamber. For the bill to pass, six Senate Democrats had to abstain or be absent, as was the case. That could signal that some Democrats are losing their taste for the Left's COVID-19 madness.
BREAKING NOW: | Senate VOTES DOWN Biden's Healthcare Worker VACCINE MANDATE [49-44] under the Congressional Review Act…

— Justin Time 🍊👀 (@Just_in_time_17) March 2, 2022
Because executive orders only apply to those under the purview of the federal government, Biden's mandate included any healthcare facility that accepts Medicaid or Medicare. This affects millions of doctors, nurses, and clerical workers, among others. The US Supreme Court (SCOTUS) struck down a similar rule for private companies employing more than 100 workers, but upheld the healthcare worker mandate.
The vote was largely symbolic, as the bill now moves to the House of Representatives. The Senate offers a fast-track process for Congressional review, allowing Republicans to call a vote with their counterparts on the Left absent, but the House does not – a full vote is required. The Hill quotes a Democratic Senate aide who says even if the bill passes, Biden would certainly veto it.
Copyright 2022, WatchDogReport.org