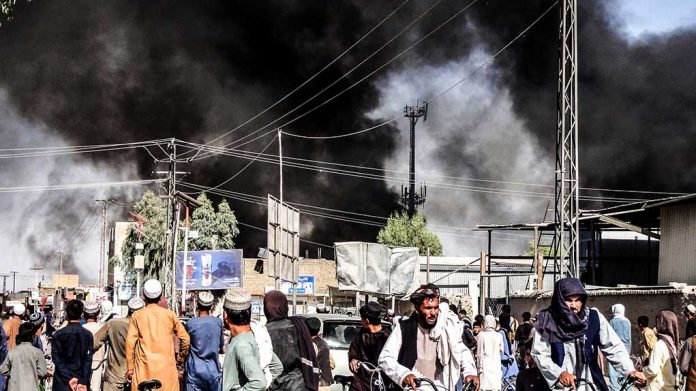 (WatchDogReport.org) – President Joe Biden is taking a lot of heat for the way he pulled US troops out of Afghanistan. An Army veteran who is running to represent Pennsylvania in the US Senate wants the commander-in-chief impeached.
There is now an American hostage crisis in Afghanistan because @JoeBiden decided it was more important to honor a commitment to the Taliban to leave by 31 August rather than evacuate American citizens.

Just an unbelievable betrayal of our people. https://t.co/eFBBMnE5f0

— Sean Parnell (@SeanParnellUSA) September 5, 2021
On September 11, Sean Parnell spoke to Matthew Boyle of SiriusXM's Breitbart News about the Biden administration. He said it was hard to wrap his mind around how badly the president handled the withdrawal. The Afghanistan war veteran said he believes the US should have pulled out of the country, but "not the way Joe Biden did it."
Now, Americans and Afghan allies are stuck in the war-torn nation. Parnell believes the situation is bad enough to impeach Biden for "aiding and abetting terrorist groups" because the FBI considers the Taliban a terrorist organization. He went on to say the commander-in-chief is negotiating with the organization, something former President Donald Trump did as well. And, he believes that's an "impeachment-worthy offense."
Republicans in both the House and Senate have expressed anger over the way Biden handled the withdrawal. Many lawmakers feel as though the president abandoned Americans and Afghan allies who helped our troops throughout the 20-year war. Whether that will translate into impeachment votes is unclear, but it seems Parnell would like to try.
Copyright 2021, WatchDogReport.org