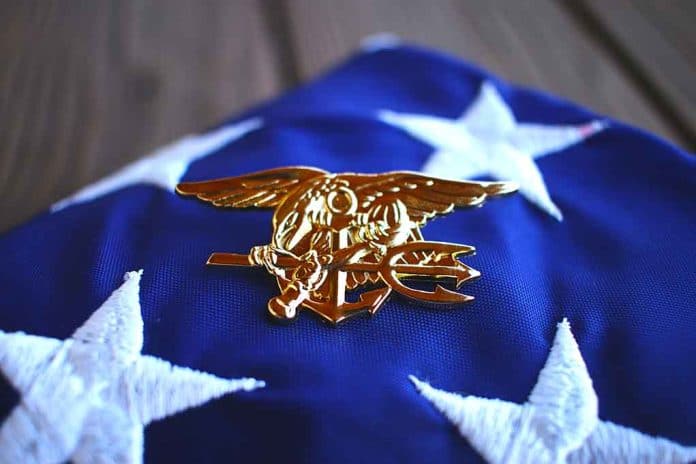 (WatchDogReport.org) – SEAL Team 6 is one of the most elite teams in the US Navy. The members of the special forces group are best known for taking out Osama bin Laden, the terrorist leader who planned the September 11th attacks. On Christmas Day, the team suffered a major loss.
On December 25, the National Navy SEAL Museum announced the death of 81-year-old Richard Marcinko, the founder of SEAL Team 6. Marcinko, known as "Demo Dick" was the first commanding officer of the unit. He joined the Navy in 1958 and completed training in underwater demolition as an enlisted sailor in 1965. He deployed to Vietnam during the war with SEAL Team 2, where he made his mark leading his team to victory. Marcinko was so successful, the North Vietnamese Army offered money to anyone who could capture and murder him. The enemy failed to take him out.
#RIP Richard Marcinko who passed away on Saturday at the age of 81. A Vietnam veteran and the founding commander of Navy SEAL Team 6, the imposing Marcinko had a successful career as an author, motivational speaker, radio talk show host and military consultant. pic.twitter.com/LXTqwAaRvx

— U.S. Naval Institute (@NavalInstitute) December 27, 2021
Naval Operations Chief Admiral Thomas B. Hayward handpicked Marcinko to develop the new SEAL team in the wake of the 1980 failed attempt by the Pentagon to rescue American hostages in Iran. After leading the elite team for three years, the commander retired from the military in 1989 – more than three decades after enlisting.
After leaving the Navy, Marcinko wrote 20 books, including a number of best-sellers. He was also a motivational speaker. Jim DeFelice, who co-wrote six books with him, called him an "American hero" who was courageous and legendary, but also funny and generous.
We will now all mourn the loss of our American hero.
Copyright 2021, WatchDogReport.org