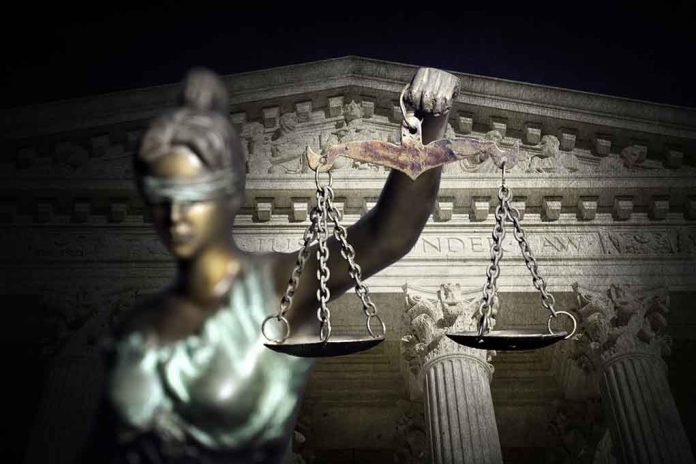 (WatchDogReport.org) – Chapman v. Doe is a case brought against state court clerk Michelle Chapman by a 17-year-old Jane Doe, who was seeking an abortion without her parent's consent. The clerk denied the teen's request for a bypass hearing with the judge unless she received parental consent. Doe claimed Chapman violated her 14th Amendment rights with her denial — and sued. Although the state clerk said she had immunity from prosecution because she was simply following the words of the judge, the Eighth Circuit court disagreed, siding with Doe. Chapman appealed to the Supreme Court.
On March 20, SCOTUS vacated the circuit court ruling, throwing the case back to the court with a directive to dismiss the proceeding altogether. Both sides, Doe and Chapman, agreed the case was moot. The plaintiff said the case was no longer valid because both sides decided to dismiss the complaint, and the defendant agreed, saying the ruling of Roe v. Wade made the case invalid.
Justice Ketanji Brown Jackson offered the only dissenting opinion for the Supreme Court decision. Her issue was not the fact that the court vacated the ruling but the manner in which SCOTUS chose to do so.
Justice Ketanji Brown Jackson dissents, expresses her concern that "contemporary practice" on these kinds of rulings "has drifted away from the doctrine's foundational moorings" https://t.co/i3dVRpDvKc

— Amy Howe (@AHoweBlogger) March 20, 2023
The court granted Munsingwear vacatur. Jackson said the high court does so too often, and this case didn't warrant the measure. According to The Epoch Times, the approach stems from a previous Supreme Court ruling and is supposed to be used only when the vacated decision should not be referred to as precedent. The justice reasoned that court decisions should not be "cast aside lightly" just because parties involved in the case disagree with the court's ruling.
Doe's attorney, Anthony Rothert from the American Civil Liberties Union of Missouri, told The Epoch Times his client was satisfied with the Supreme Court's decision. He said the case highlights the "extra legal lengths" the government went to in order to "interfere" with women's reproductive care even before Dobbs was overturned.
Copyright 2023, WatchDogReport.org