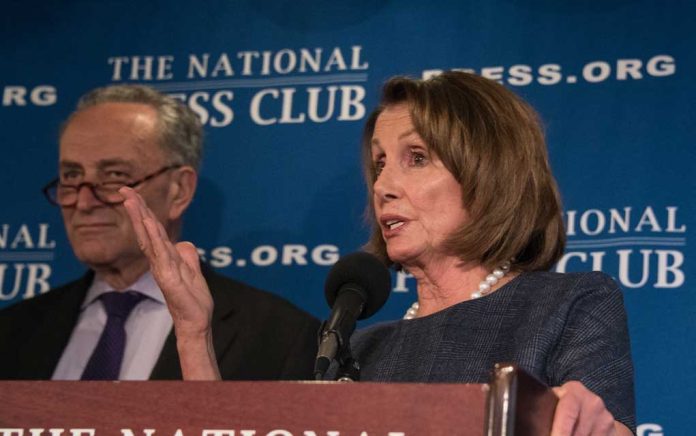 (WatchDogReport.org) – Congress passed the first and only comprehensive COVID-19 stimulus bill in March. Since then, millions of workers have lost their jobs and the enhanced benefits proved by the CARES Act ceased at the end of July. Congress promised to pass another aid package months ago, but Democratic lawmakers held it up because Republicans didn't want to throw away billions of dollars.
As the country experiences another coronavirus wave, Americans wonder if that aid is ever going to come. Senate Majority Mitch McConnell (R-KY) is ready to help the people; however, Democrats are at odds with him once again.
Dem Leadership Clashes With McConnell.
On November 11, Senate Minority Leader Chuck Schumer (D-NY) signaled he's ready to negotiate with his Republican counterparts. He said House Democrats' HEROES Act should be a "starting point" for the talks. He further stated the legislation "meets the moment" and pointed to an uptick in coronavirus cases. The Left is looking at a package that's between $2.2 trillion and $3 trillion.
McConnell is not having that. The majority leader said Republicans are looking at a slimmer stimulus package worth around $500 billion. He explained he thinks a "highly targeted" bill is the way to go, but his colleagues in the Democratic Party are screeching over the suggestion they do not spend their great-grandchildrens' money.
Another Impasse
It seems as though Congress is right back where it started. The Democratic Party wants trillions of dollars to pay for all of their Liberal dreams. Meanwhile, Republicans don't think they should handle taxpayer dollars as if it's some bottomless piggy bank that funds all of their desires.
A targeted approach would make sure the money goes where it's needed the most and isn't spent on waste. The country is already carrying a massive debt and it's only getting worse.
Copyright 2020, WatchDogReport.org