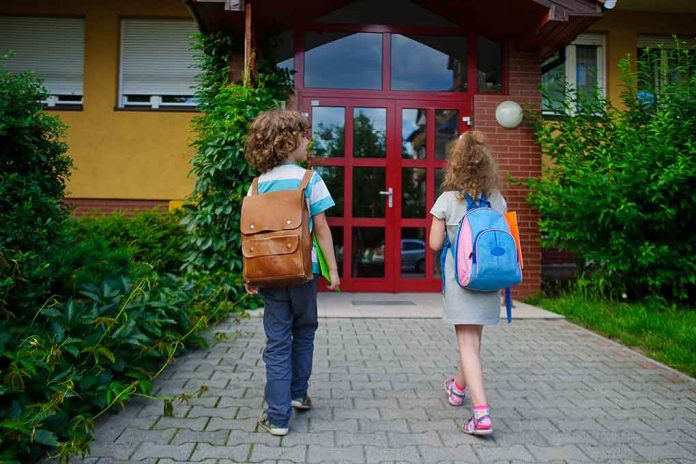 School SUED After What They Were Doing in Secret
(WatchDogReport.org) – If one has heard of the Loudoun County School District (LCSD) in Virginia, it could be because of the numerous times it's been in the news over the past few years. Maybe you heard of it because it taught Critical Race Theory (CRT), or perhaps because it had the father of a girl who was assaulted by a transgender physically dragged out of a meeting and arrested. Now, the district is back in the limelight.
The district's past is coming back to haunt it in the form of a lawsuit filed by America First Legal (AFL) Center for Legal Equality on behalf of a group of parents. In broad terms, it claims the school system has interfered with parental rights and that it's illegally trying to indoctrinate students into the progressive agenda.
BREAKING: America First Legal, via our new Center for Legal Equality, has filed a massive lawsuit against Loudoun County VA Public Schools for psychologically abusing and sexually exploiting the children entrusted to their care. https://t.co/2jOVdeMwyf

— Stephen Miller (@StephenM) June 29, 2022
The suit alleges the school is using its position to "shape and control student attitudes, beliefs, and behavior," which should be between a child and their parents. They complain that among their actions are:
Secretly facilitating the "transition" of students to different genders
Allowing a child to choose their pronouns and names without parental consent
"Using racial balancing and quotas to favor some children at the expense of others"
What are your feelings on the matter? Have schools and teachers gone too far in trying to teach social morals that may be in opposition to a parent's beliefs, or has that always been a function of public schools?
Copyright 2022, WatchDogReport.org