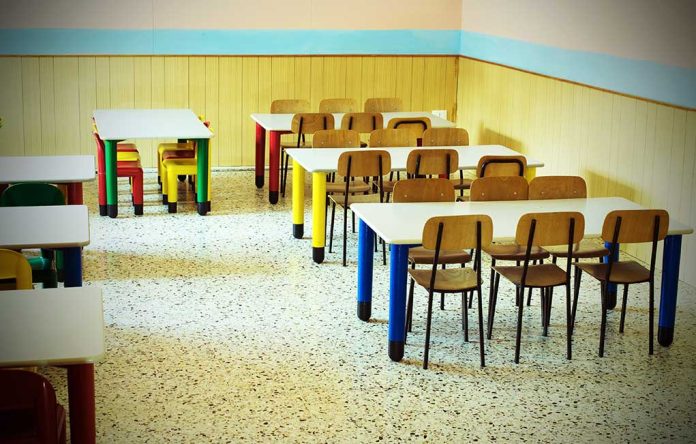 (WatchDogReport.org) – Police and rescue teams in Anderson, California, found themselves staring down a potential nightmare after responding to a report of an SUV crashing through a preschool. They arrived in under two minutes to find two children pinned under the SUV and a scene of absolute chaos.
Fortunately, nobody was killed, though 19 children and 2 staffers were sent to the hospital with varying degrees of injury. Most of the children were treated for minor injuries and released, while some were there as a cautionary measure.
A driver of a Suzuki SUV slammed into the side of a Northern California preschool, sending 19 kids to the hospital, including two who are reported to be in intensive care https://t.co/VG5CBmHcer

— The Daily Beast (@thedailybeast) March 4, 2022
Two children were taken to UC Medical center via helicopter and admitted to the pediatric intensive care unit. It's unclear if they're the same children who were pinned under the vehicle.
Police say witnesses at the scene are cooperating with the investigation and nobody has been charged. Drugs and/or alcohol don't seem to have played a role, either. The cause of the accident is still under investigation.
The SUV crashed through the wall as the children were playing just on the other side. The 19 children sent to the hospital make up the entire student roster for that day. One of the two employees on staff was also sent to a nearby medical center, treated, and released.
Copyright 2022, WatchDogReport.org