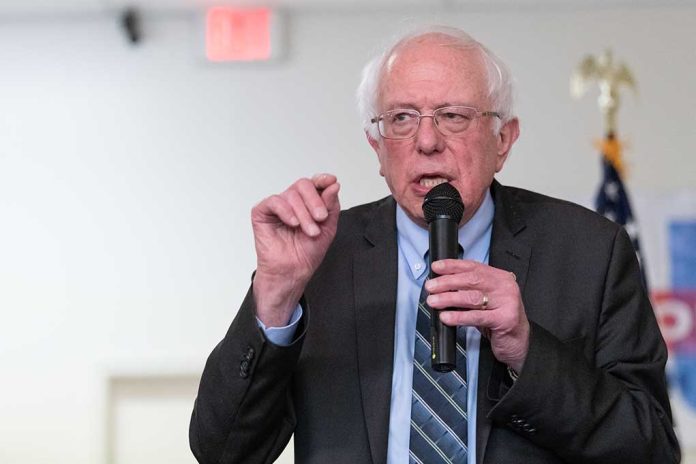 (WatchDogReport.org) – Independent Vermont Senator Bernie Sanders told the Associated Press on April 25 that he won't run for president next year. Instead, he will support US President Joe Biden in his reelection bid. Sanders' comments came a couple of hours after President Biden officially announced his reelection campaign for 2024, which many experts believe could put the Democratic Party in a weak position because of his low popularity numbers.
During the interview with the AP, the radical leftist discouraged any liberal or Democratic leader in America from challenging President Biden and to train their focus on beating any nominee that the Republican Party picks. He explained that the "last thing" the United States needs is the return of former President Donald Trump or the rise of other conservative populists who could undermine democracy.
Sanders wants to avoid a leader who ignores what he considers to be the most important issues, which include women's rights, the gun crisis, sexism, and homophobia. Sanders added that, because of this, he will make his biggest effort to "make sure that the president is reelected."
This support is a surprise considering that Sanders hasn't been a huge Biden supporter. Many of the Senator's followers believe he was the victim of the Democratic Party's establishment not only in the 2020 primaries but also in the ones of 2016, where he lost against former Secretary of State Hillary Clinton.
Regarding a possible progressive challenger to President Biden, Sanders said that even when people do what they want, he believes that the current commander-in-chief will be the Democratic Party's nominee. He added that progressives must support Biden and ensure he stands up for the working class and minorities in the country.
When talking about his decision not to run for president again, the radical leftist said he enjoyed the road and that his current job is to do as much as he can as the chairman of the Senate's Health, Education, Labor, and Pensions Committee.
Copyright 2023, WatchDogReport.org