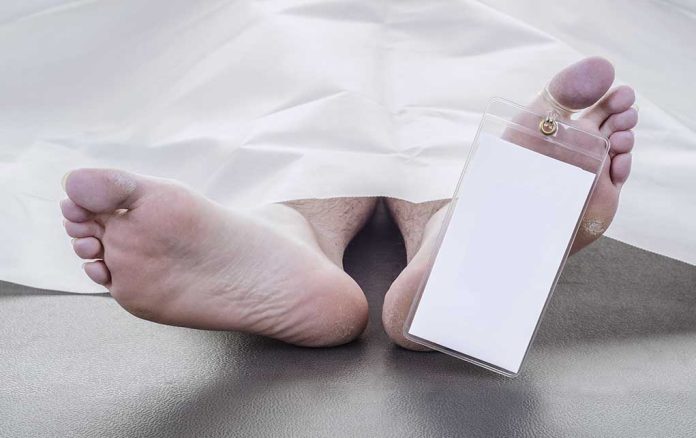 Billionaire DEAD – He Was Poisoned!
(WatchDogReport.org) – A string of deaths affecting Russian oligarchs now has a sixth victim added to the list, with the latest being perhaps the oddest of the bunch. Former Lukoil executive and shipping magnate Alexander Subbotin, 43, was found dead in a basement in a suburb of Moscow of what may end up being poisoning … by a toad.
Alexander Subbotin is at least the seventh Russian oligarch to die under strange circumstances this year.

Subbotin, the billionaire former top manager of 🇷🇺 oil producer Lukoil, was found dead on Sunday in a shaman's home in Mytishchi, a city just NE of Moscow – 🇷🇺TASS report pic.twitter.com/el0gWqMnte

— KT "Special Intelligence Operation" (@KremlinTrolls) May 11, 2022
The story only gets weirder as it plays out. Subbotin went to his friendly neighborhood shaman looking for a hangover cure. A self-proclaimed healer, who operates under the alias "Magua Flores," made a small incision and dripped secretions from a poisonous toad into his blood. After a nice vomit, Subbotin reportedly felt better, but then began showing signs of distress.
The shaman, whose real name is Aleksei Pindyurin, decided to take the billionaire, who was complaining of heart pain, to the Jamaican voodoo ritual room in his basement to hopefully sleep it off. He had no choice but to call an ambulance when he discovered the lifeless oligarch the next morning.
Authorities say Subbotin died of a heart attack, but a criminal investigation is ongoing. The shaman was a close friend of Subbotin and his family, who had used his services many times.
Subbotin is the sixth oligarch to die under strange circumstances since the night before the invasion of Ukraine and the seventh altogether in 2022. There have been suicides, murder-suicides involving spouses and even children, and now at least one death involving poison. It would seem to be a tough time to be a Russian billionaire.
Copyright 2022, WatchDogReport.org