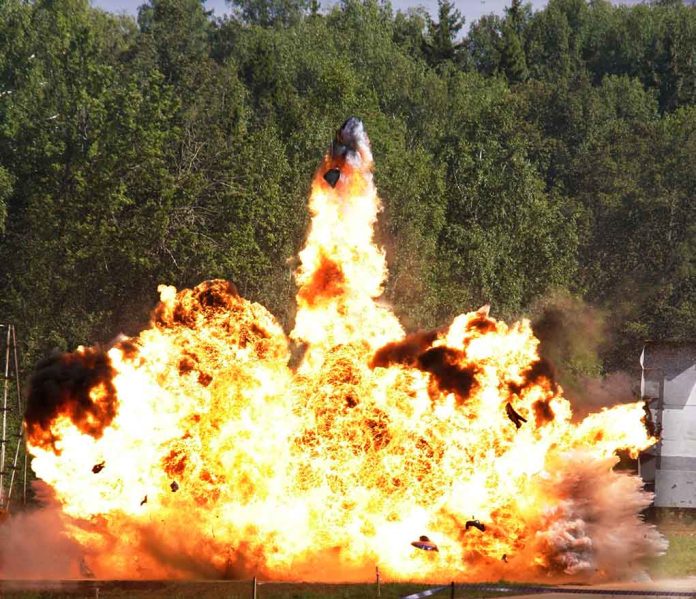 Russian Bases EXPLODE – Major Attacks Reported!
(WatchDogReport.org) – When Russian President Vladimir Putin ordered his military forces to attack Ukraine on February 24, it wasn't the opening move in a new war. In 2014, he backed Ukrainian separatists and "annexed" Crimea, which sits along the Black Sea. Most people, including the former KGB agent and, somewhat unbelievably, vacationers who were sunning themselves on the beaches near the port city of Sevastopol, thought the region was beyond Ukraine's reach. They were wrong; multiple locations were hit.
While Ukrainian forces don't have conventional weapons that can strike so far, they do have special forces that are quite mobile and can make isolated attacks on strategically important targets.
President Volodymyr Zelenskyy and members of his government are playing the "can neither confirm nor deny" card regarding their involvement in the recent attacks in Crimea. In the past week or so, an ammunition depot, a minimum of eight planes at an airbase, and an electrical substation have been blown up, disrupting the movement of transports vital to Russian supply lines. Moscow is blaming the attacks on saboteurs.
Russia blamed saboteurs for explosions at one of its military bases in Moscow-annexed Crimea while Ukraine hinted it was responsible as its officials said their strategy was to destroy supply lines supporting Russia's invasion.https://t.co/vwIh3AlQ3G

— Newsmax (@newsmax) August 17, 2022
President Joe Biden and his administration have steadfastly refused pleas from Kyiv for arms that could be used for a long-range offensive over concerns they might be used against Russian sovereign territory. Putin has indicated that other countries' military interference could lead to the use of nuclear weapons.
Copyright 2022, WatchDogReport.org