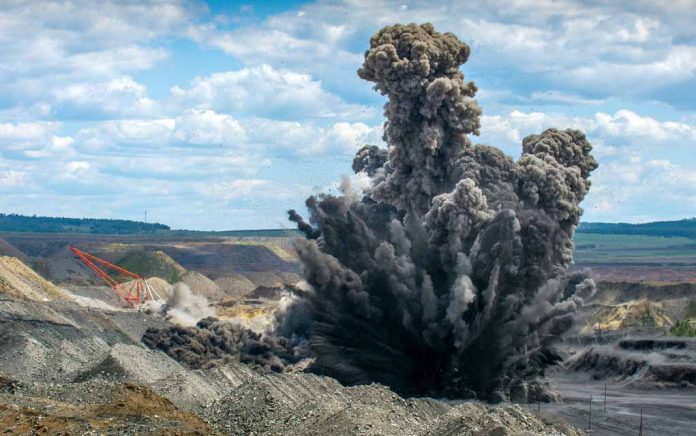 SABOTAGE – Russia Under Fire!
(WatchDogReport.org) – Fires, explosions, and reports of sabotage may be yet another sign that the war in Ukraine isn't going the way Russian President Vladimir Putin expected. The Governor of Russia's Kursk region, Roman Staravoit, took to Telegram to warn people of the dangers in the border area. The Russians are dealing with no fewer than three incidents possibly linked to Ukrainian actions or sabotage by its own citizens.
Unexplained explosions were heard, fires broke out, and a railway bridge collapsed near the Ukrainian border in Russia on Sunday and early Monday morning, in three separate incidents.

— Washington Examiner (@dcexaminer) May 2, 2022
A railway bridge is the latest casualty. The partially collapsed structure was discovered before a catastrophe happened. Staravoit shared images of the damage, but didn't specifically place any blame. It does seem clear that Russian authorities are sure it wasn't an accident. The Ukrainian military hasn't claimed responsibility for any actions in Russia.
Two other recent incidents may point to sabotage as well. In the Belgorod region, about 15 miles from the Ukrainian border, a weapons storage warehouse in the village of Staraya Nelidovka went up in flames after explosions were heard in town. Russian air defenses were reportedly active before the fire, which may offer some clues as to what they at least believe they were dealing with.
Another incident was an outright attack on a Russian fuel depot. Ukrainian forces in helicopters traveled about 25 miles into the Belgorod region and destroyed at least half of the fuel tanks at the site. A Ukrainian official told the Washington Examiner that his country is well within its rights to attack strategic targets in times of war.
Copyright 2022, WatchDogReport.org