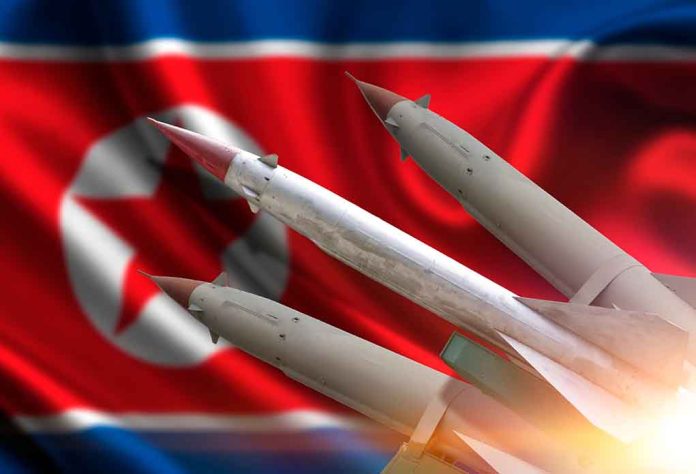 (WatchDogReport.org) – According to July 15 reports from Russian state media, the Kremlin is investigating whether a North Korean nuclear missile landed on Russian waters on July 12. News agencies TASS and RIA noted that Deputy Foreign Minister Andre Rudenko said that Russia's Defense Ministry was conducting the investigation. Rudenko added that the Kremlin has no information on whether the missile fell in the country's "economic zone."
A few hours before the test launch, North Korean state media reported that Pyongyang was launching Hwasong-18 missiles. These outlets stated this is the "core" of the country's nuclear power, pointing out that this test was a "strong warning" against the United States and "international adversaries."
The test was publicly condemned by Japan, South Korea, and the United States. However, Rudenko told RIA and TASS that North Korea "had no other choice" than to conduct the test launch, as this was a reaction to recent actions from the Biden administration. He also claimed that Washington and its allies are "provoking" Pyongyang to "build up" its nuclear capacity.
On July 13, United Nations Assistant Secretary-General Khaled Khiari said that the latest missile flight from North Korea lasted nearly 80 minutes and traveled 625 miles. He also said that the missile crashed into Russia's sea in the country's economic zone, near Japan's waters.
In a statement, the G7 said that the test launch was an attempt by North Korea to expand its "unlawful nuclear and ballistic missile capabilities." The group also said this action was a way of escalating the country's "destabilizing activities." Finally, the G7 claimed that these missile launches represent a "grave threat" to international and regional peace.
Since 2006, the United States has been imposing sanctions against the communist tyranny of Kim Jong-Un for its nuclear and missile programs. However, the United Nations Security Council has been unable to take decisive actions against Pyongyang because of Russia and China's veto power. Both nations have opposed more sanctions and even claimed these should be eased.
Copyright 2023, WatchDogReport.org