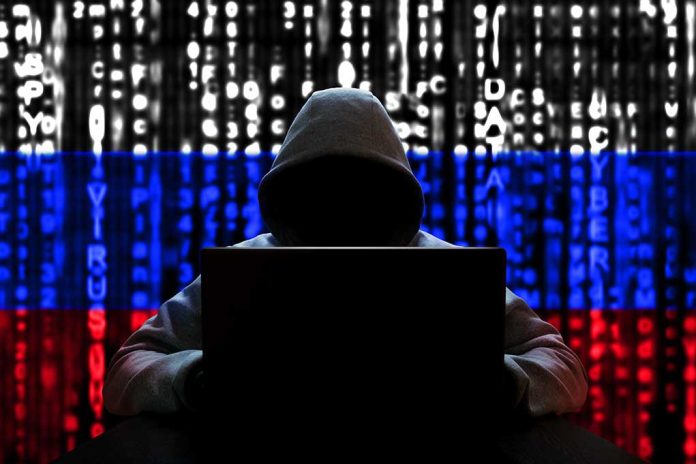 (WatchDogReport.org) – In May, the largest oil pipeline in America was the victim of a ransomware attack. The Colonial Pipeline attack led to gas shortages across many southern and eastern states after the pipeline partially shut down to protect itself. Less than a month later there was another attack. This time it was not on a pipeline; instead, cybercriminals targeted JBS Foods, the largest meat processing company in the world.
The FBI thinks it knows who's responsible for both attacks and it isn't great news for President Joe Biden.
Russia, Russia, Russia?
On Wednesday, June 2, the FBI released a statement about the attack on JBS Foods' USA division. Federal authorities said they believe that the crime was carried out by the Russian-based hacking group REvil and Sodinokibi. The FBI said the agency is "working diligently to bring the threat actors to justice."
The same day, White House Principal Deputy Press Secretary Karine Jean-Pierre told reporters that the administration believed the attack originated from Russia. She claimed Biden's national security team was "engaging directly" with the Russian government. The administration reportedly sent Moscow the message that "responsible states do not harbor ransomware criminals."
Accusations Come at Critical Time
The allegations against Russia come at a critical time for the administration. President Biden plans to meet Russian President Vladimir Putin. There's some concern that the former Soviet nation might be trying to flex its muscles ahead of the summit between the world's last remaining superpowers, but those allegations are unproven.
In addition to the worries about the summit between Russia and the US, there's a grave concern that these types of attacks could become more frequent. Both of the most recent attacks could have severely hurt the supply chain, causing shortages of vital goods across the country. Companies are going to need to come up with new plans to protect themselves, or they might soon regret it.
Copyright 2021, WatchDogReport.org