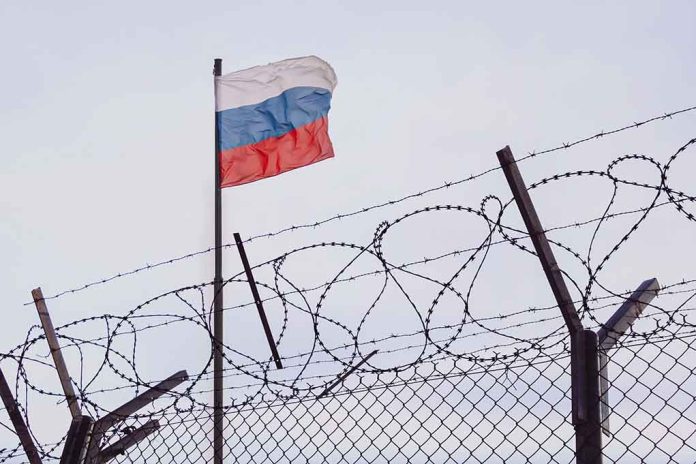 (WatchDogReport.org) – According to an August 24 report from Kremlin-controlled news agency TASS, Russian authorities extended the detention of American Wall Street Journal reporter Evan Gershkovich to November 30. The journalist arrived at a Moscow court in a prison van wearing sneakers, a shirt, and jeans. He was led out by authorities handcuffed, with no journalists allowed to witness the proceedings.
The news agency pointed out that authorities decided to take this step as details of the espionage charges and the criminal case against the American reporter are still classified. The prosecution previously asked that Gershkovich's detention be extended from August 30. The Wall Street Journal reporter has appealed every extension through his lawyers.
The 31-year-old journalist was arrested by Russian authorities in the city of Yekaterinburg back in March. Gershkovich was investigating one of the companies connected with the Russian military in the invasion of Ukraine, which started in February 2022.
The Federal Security Service, which is the successor of Soviet-era KGB, said after his detention that Gershkovich was acting "on the instructions" of Washington. The agency also claimed Gershkovich managed to collect data that constituted a "state secret."
The Wall Street Journal reporter and the newspaper have repeatedly denied these allegations, and the Biden administration even declared him to be "wrongfully detained." So far, his case has remained in secrecy as Russian officials haven't provided any details or evidence to support the espionage charges.
Back in August, US Ambassador to Russia Lynne Tracy visited Gershkovich for the first time and revealed he was still in good health but in "challenging circumstances." The 31-year-old reporter has been held at the Lefortovo prison in Moscow, which is known for being one of the prisons with the most brutal conditions in Russia.
Gershkovich's arrest represented the first time since the end of the Cold War that Russian authorities arrested an American journalist in the Eurasian nation. The previous case occurred in 1986 when the KGB arrested US News and World Report's Nicholas Daniloff.
Copyright 2023, WatchDogReport.org