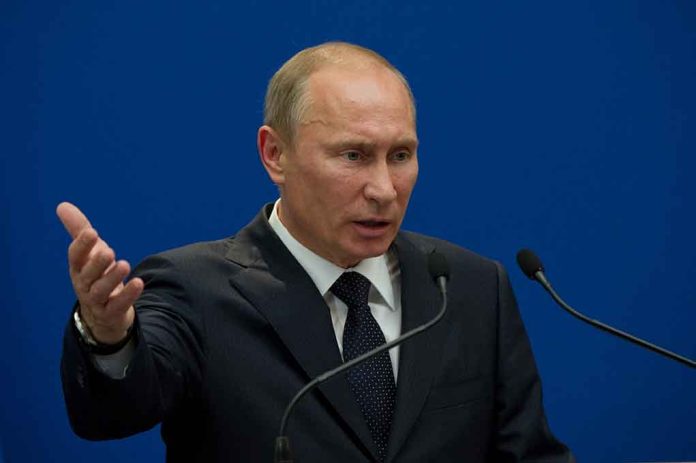 (WatchDogReport.org) – According to the Department of State, the United States has a long-term goal with Russia — to establish a relationship that is both stable and predictable. However, since the US decided to play a big part in helping Ukraine defend itself against the Russian invasion last February, tensions now exist between the two nations. Moscow is reportedly breaking a treaty it first established with America in 2010 involving nuclear weapons inspections.
On January 31, The Epoch Times reported the State Department released a statement regarding "Russia's refusal" to comply with conditions laid out in the New Strategic Arms Reduction Treaty (New START). The agreement, signed by both countries, puts limits on strategic offensive arms, including certain ballistic missiles, nuclear-ready heavy bombers, nuclear warheads, and ballistic missile launchers. The treaty doesn't expire until 2026.
In September 2022, the US Department of State reported both the United States and Russia were in compliance with the treaty. However, the number of nuclear warheads in Moscow barely scraped under the limit. Now, the entity claims that Moscow is refusing "inspection activities."
A report to Congress from the @StateDept claims that #Russia is refusing to allow on-site inspections and not responding to the Biden administration's requests to discuss its alleged non-compliance with the New Strategic Nuclear Arms Reduction Treaty. https://t.co/Wsym1chK0n

— The Epoch Times (@EpochTimes) February 1, 2023
According to the Center for Arms Control and Non-Proliferation, Senior Policy Director John Erath assured CNN the issue doesn't mean Russia is "secretly" amassing nuclear weapons. The director clarified the country is refusing the "verification provisions" detailed in the New START agreement. The implementation report states Russia postponed the November 2022 inspection and has yet to reschedule.
Erath believes Russia is trying to gain leverage to try and force an end to the Ukrainian war. He thinks maybe if the country doesn't comply with the inspections, the United States will try and talk Ukraine into surrendering. According to CNN, Russia's Deputy Foreign Minister Sergei Ryabkov recently indicated that perhaps Moscow will simply let the treaty expire in 2026.
Copyright 2023, WatchDogReport.org