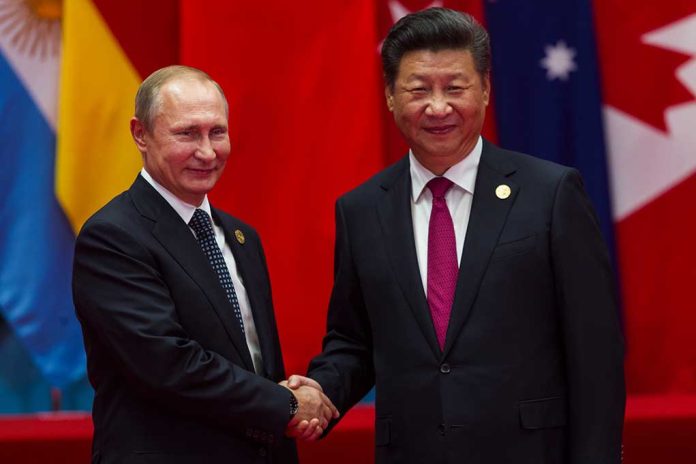 (WatchDogReport.org) – Leaks inside the Biden administration report that Russia is actively seeking aid from China for its campaign in Ukraine. Unidentified officials told both the Washington Post and New York Times that Russia is asking for help, but not exactly in what form. A Chinese official denied having any knowledge of such a plot.
Russia asks China for weapons, US claims – follow live 🔴 #Russia #Ukraine #War https://t.co/HBfrTG5M72

— The Independent (@Independent) March 14, 2022
On the record with CNN, White House National Security Advisor Jake Sullivan issued a stark warning to China about engaging in anything that would impede the international community's scolding of Russia and President Vladimir Putin's invasion of sovereign Ukraine. Sullivan stated in no uncertain terms that there would be an immediate and severe backlash in the form of sanctions to any country that engages in that behavior.
The top Biden administration official told journalist Dana Bash they would be monitoring China and its relationship with Russia to be sure everyone remains transparent. China doesn't openly condemn the invasion of Ukraine, nor do they consider it an "invasion." Chinese officials have accused the US of "peddling misinformation." The official Chinese stance on Ukraine is that it's an internal matter between Russia and a neighbor that the country hopes will end in peaceful negotiations.
There's no clear answer to what Russia may have asked of China, what China may have alluded to being able to offer, or if the countries are working in tandem. The governments of both countries deny any sort of arrangement. However, US officials say China may have known about the invasion before it happened.
Copyright 2022, WatchDogReport.org