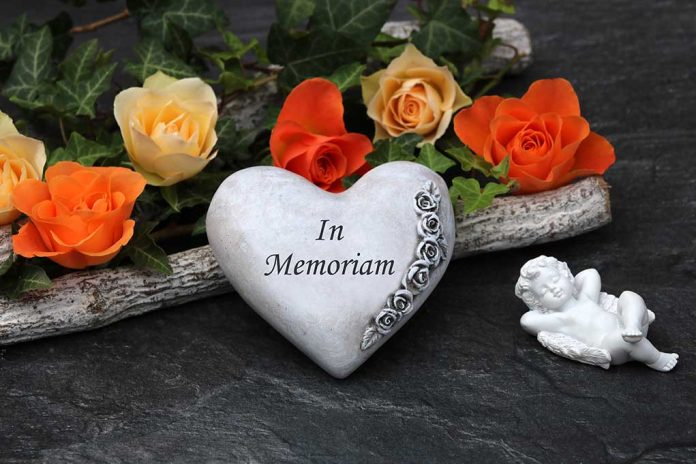 (WatchDogReport.org) – It's hard to imagine the existence of conservative media without Rush Limbaugh. For 32 years, his booming voice came through radios across the country and let millions of people know exactly what he was thinking. He never shied away from letting the country know where Republicans stood and he helped propel those ideals into the mainstream.
Now, conservative America has lost one of its most treasured icons after a long battle with lung cancer.
A Sad Day for America
On February 17, Kathryn Limbaugh announced the death of her beloved husband, Rush, on his radio show. She said that she "very much" wished he was behind his "golden microphone," but it was with a heavy heart that she had to tell his 15+ million listeners that he passed away that morning. Just like her husband, Kathryn showed strength in the face of sadness.
In 2020, Rush announced that he had stage 4 lung cancer. Although he could have taken a break from his show to receive treatment, he knew it was more important than ever that his listeners hear his voice because of the contentious election the country was facing.
A month after his announcement, then-President Donald Trump awarded Rush the highest civilian honor: the Presidential Medal of Freedom. The emotional moment left many people wiping tears from their faces.
Rush's Legacy
Every day, Rush inspired millions of people. He made it possible for Conservatives to be proud of being conservative in a country that's not often kind to people with that point of view. Without him, it's possible Fox News, OAN, and other right-leaning media organizations would not even exist. He was truly one of the greatest voices of the last three decades and the world is a little darker without him.
We're all praying for his wife, Kathryn, his family, and the rest of the people his life touched. May his memories be a blessing.
Copyright 2021, WatchDogReport.org