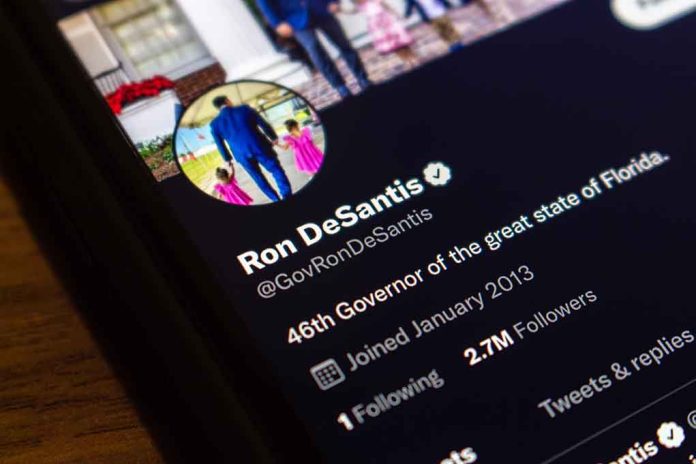 (WatchDogReport.org) – After winning his second term in office, many thought Florida Republican Governor Ron DeSantis would hit the ground with both feet and at a full run. However, it's beginning to look like he only landed on a single foot and is using the other one to kick some backsides into gear. He wants to find out how much state-run colleges and universities are spending on "programs and initiatives related to diversity, equity and inclusion, and critical race theory."
MEMO: All state university & college systems in Florida have been required to report expenditures and resources utilized for campus activities related to diversity, equity, and inclusion and critical race theory. Stay tuned. pic.twitter.com/E4Z4zLuJgC

— Bryan Griffin (@BryanDGriffin) January 4, 2023
DeSantis issued a directive to the state's Education Commissioner Manny Diaz and University System Chancellor Ray Rodrigues to have each institution under their domain provide:
A description of the program/activity
Full- and part-time positions involved
Monies spent on the program and how much of it came from the state coffers
The governor expressed his opinion that the purpose of higher education in Florida is to provide cost-effective and high-quality education, preparing students for future employment. This really should come as no surprise to anyone; in his recent inaugural address, he noted the effects in other states that "[reject] merit and achievement," and declared Florida would not accept "this woke ideology… [and] philosophical lunacy."
DeSantis also pushed back against "identity essentialism," which is ingrained in the leftist dogma that the American Psychological Association (APA) defined as "the view that certain categories (e.g., women, racial groups, dinosaurs, original Picasso artworks) have an underlying reality or true nature." When a group says an extinct group of animals and pictures hanging on the wall can have individual identities, is it any wonder that people call it malarkey?
The Heritage Foundation did an extensive study on DEI staff in higher education across the country and found that, on average, the schools employed 45.1 people dedicated to the projects. This is not something that is done on the cheap, with top salaries ranging from $329,000-$430,000, according to a review done by Fox News Digital.
Copyright 2023, WatchDogReport.org