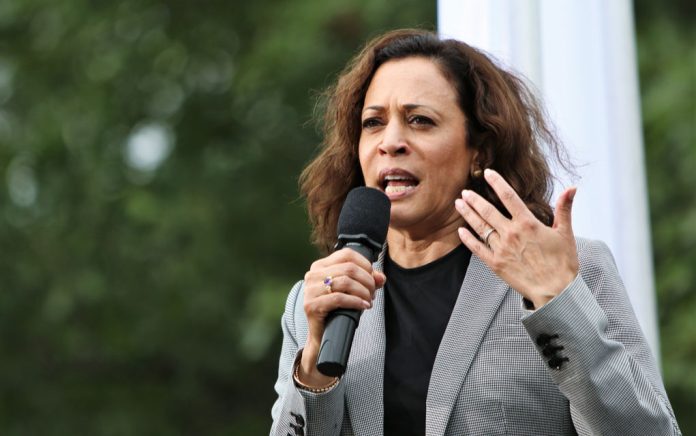 (WatchDogReport.org) – Florida Republican Governor Ron DeSantis blasted Vice President Kamala Harris on July 25 after her claims that his state's education program wants to replace "history with lies." During an interview with Jesse Waters on Fox News, the GOP presidential candidate accused Harris of deliberately coming to Florida to "spew this hoax." He also criticized the vice president for flying to his state instead of going to the border to "actually do the job there to secure it."
In another part of the interview, DeSantis told Waters that Harris wasn't working on the American cities that are currently "decaying" because of Democrats and "Soros-backed prosecutors." He also accused the vice president of not feeling worried about the US military running low on weapon stocks and ammo. After that, he said it was "curious" that Harris's only concern right now is to push a "fake narrative" about what his state did.
The vice president claimed on July 21 that Florida Republicans wanted to teach every middle school student that black people "benefited from slavery." Harris was referring to Florida's new African American history curriculum, which includes some points that have raised controversy among liberals.
About her comments, the Florida Governor told Waters that the Vice President wanted to criminalize this new curriculum. He claimed this is just another attack from the Biden administration against him and Florida, which he said started when he became governor. DeSantis also said it was unfair to attack this curriculum as it went through "very thorough" standards that some of the most outstanding African American academics upheld.
In addition to DeSantis, one of the co-authors of the program, William Allen, also criticized the vice president, saying her comments were "categorically false." During an interview at ABC, Allen noted that Harris was making wrong assessments and defended the new curriculum. He also pointed out that the only criticism he has encountered so far came from her.
Copyright 2023, WatchDogReport.org