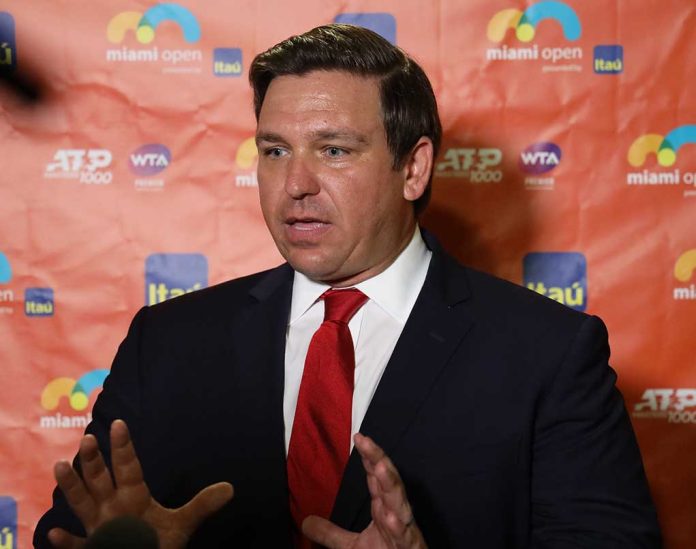 (WatchDogReport.org) – On Sunday, April 4, CBS' "60 Minutes" ran a segment about Florida Governor Ron DeSantis' deal with Publix, a grocery store chain, to distribute the COVID-19 vaccination to people in Palm Beach County. The show insinuated it was part of a pay-to-play scheme because the Publix heiress had donated to his campaign. The governor vehemently denied the allegations. The next day he appeared on Fox News host Tucker Carlson's show to slam the hit piece.
On Monday, during an interview with Carlson, DeSantis said the "60 Minutes" allegations were just a "political narrative." He explained they never reported about the drives at African-American churches to make sure people were getting vaccinated before the Publix deal. The governor said the narrative was done with "malicious intent and a reckless disregard for the truth."
Florida Gov. Ron DeSantis rips 60 Minutes' hit against him and Publix on Tucker Carlson Tonight:

"They didn't tell you we were doing African American church vaccination drives before Publix gave a single shot… They don't believe in facts. It was a political narrative." pic.twitter.com/ZNPD8yRO6F

— Daily Caller (@DailyCaller) April 6, 2021
Palm Beach County officials also denied DeSantis had anything to do with the Publix deal. The Democratic director of the Florida Division of Emergency Management Jared Moskowitz called the allegations "absolute malarkey."
@60Minutes I said this before and I'll say it again. @Publix was recommended by @FLSERT and @HealthyFla as the other pharmacies were not ready to start. Period! Full Stop! No one from the Governors office suggested Publix. It's just absolute malarkey. https://t.co/obkqYcbrzt

— Jared MASKowitz 😷 (@JaredEMoskowitz) April 4, 2021
It's also important to note that the Sunshine State distributes the vaccines through other locations, including CVS, Walmart, other stores, and state-run sites. Publix was the first grocery store to ink a deal with the state, but it wasn't the only one. Oddly, "60 Minutes" didn't accuse him of a pay-for-play scheme with the other stores. It's almost as if they were trying to leave that out.
Copyright 2021, WatchDogReport.org